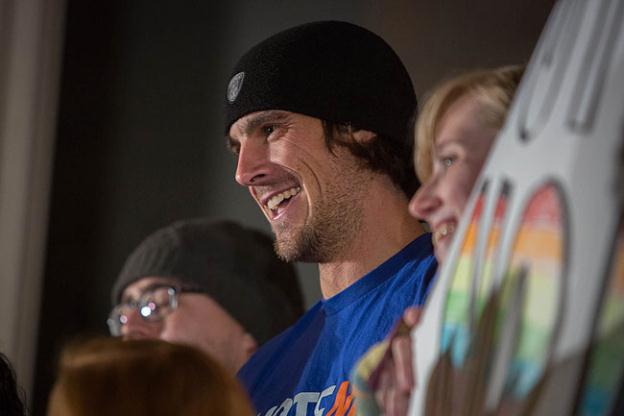 If the Vikings fired Chris Kluwe for "football" reasons
Why do they need to investigate it?
If you've taken a bathroom break since Chris Kluwe's latest Deadspin article was published, my friends, you have undoubtedly missed an update on this story.
Kluwe says in the article that he was fired as the long time (eight years) Vikings punter because of his outspoken advocacy of gay rights and his vehement (to borrow a word from Mike Priefer) opposition to the gay marriage ban constitutional amendment that was on the ballot in Minnesota in 2012.
Un huh! says the Vikings. He was fired for entirely football reasons:
Any notion that Chris was released from our football team due to his stance on marriage equality is entirely inaccurate and inconsistent with team policy. Chris was released strictly based on his football performance.
Well, good. I'm glad we cleared that up.
And the aforesaid Mike Priefer, Kluwe's, um, supervisor, chimes in:
I vehemently deny today's allegations made by Chris Kluwe.
You have to be impressed whenever a special teams coach uses the word "vehemently." I know I am.
Now that the Vikings and Priefer have put the scurrilous allegations by Chris Kluwe to rest, we can just close the book and move on, right?
Not so fast, pals. Word comes today that the Vikings front office has hired two tony lawyers to investigate.
A couple of alternatives come to mind.
First, the Vikings are not really so sure as they claim to be.
Second, a high-class whitewash is underway.
Or maybe a combination of the two.
At all events, Kluwe has said he will cooperate. Of course he will. I met Chris Kluwe once. It was abundantly clear to me that he is one of those rare individuals — striking because they are so rare — who will always put his money where his mouth is.
Thanks for your feedback. If we like what you have to say, it may appear in a future post of reader reactions.