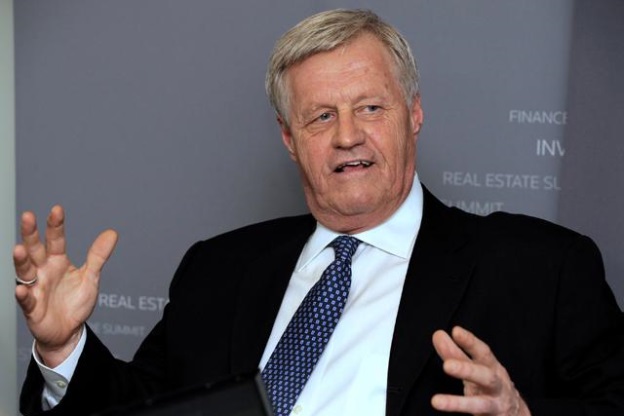 NRCC sends Collin Peterson a message
The National Republican Congressional Committee (NRCC) has been sending Collin Peterson a message for months now. The message they've been sending goes something like "Please don't run for congress again… pretty please!" This is the first time though that their message is taking on the form of a poll.
The Tarrance Group (2/7, no trend lines):
Collin Peterson (D-inc) 46
Torrey Westrom (R) 39
Undecided 15
(MoE: ±4.9%)
This poll was paid for by the NRCC, so some grains of salt should be taken with it. But having said that, I am not a person who ignores, or thinks it's a good idea to ignore, internal polling. It's probably worth pointing out the avalanche of sentiment that greeted the first internal poll that Chip Cravaack released in the fall of 2010, sentiment that the poll was complete trash and not even worth the time it took to read the polling memo. Spoiler alert: those polls proved to not be total garbage and Chip Cravaack won.
Nate Silver has found internal polls to overstate support for the candidate who commissioned it by about 6 points. This makes sense not because internal polls are less accurate, but rather only the ones favorable to the candidates releasing it tend to get released. You have to figure that for every internal that gets released there is at least one sitting around showing less favorable results.
It's not that internal polls are lies from the pit of hell or anything, it's just that they usually aren't the full story. They're the part of the story that the commissioning agency wants you to know about.
When dealing with polls of this nature, polls that were commissioned by an entity and released (or leaked) by that entity, I don't discount them entirely, but rather try and understand why the poll is being released in the first place. In this case that question has a rather obvious answer, as mentioned above the NRCC has been trying to goad Collin Peterson into retirement for months, and this is just another aspect of that goading.
And if you were trying to goad someone into retirement this is almost exactly the kind of poll you would want to release. It shows Peterson below 50%, and not just by a point or two. At 46%, Peterson is closer to the 45% danger zone for incumbents than the much more comfortable 50% mark. And not only that, his Republican opponent, Torrey Westrom is only seven points back after having just gotten into the race a few months ago.
There's not much in this poll for Collin Peterson to like which is exactly why it got released.
Well, there's nothing for him to like other then his approval rating:
The Tarrance Group (2/7, no trend lines):
Approve 58
Disapprove 23
Unsure 19
(MoE: ±4.9%)
Here we see Collin Peterson sporting better approval numbers then either Mark Dayton or Al Franken received in recent polling. It's not only that 58% of seventh congressional district respondents approve of the job Peterson is doing, only 23% disapprove. That's a +35 approval-disapproval spread.
So while the top lines of this poll are worrisome for Collin Peterson, the approvals paint a bit of a different picture. And since it's an internal poll, we don't know how many other polls the NRCC has lying around that show Collin Peterson in much better shape in the head-to-head.
The article I liked above is an example of how Collin Peterson has responded in the past to internal polls, he's released his own internal poll. That's not to say he will do the same this time, but it's worth noting that's how he's responded in the past.
We're getting close to the time of the election cycle when Collin Peterson typically announces that he's running for re-election, so he likely has a poll of his own in his pocket (although there is no indication in his campaign finance reports that he's been polling, he could have commissioned the poll more recently then the period covered by those reports).
The NRCC released this poll, among all of the other things they've been doing, to get Collin Peterson to retire from congress. Sometime in the next few weeks Collin Peterson will likely make an announcement about his intentions and we'll see if they were successful in their efforts.
Thanks for your feedback. If we like what you have to say, it may appear in a future post of reader reactions.