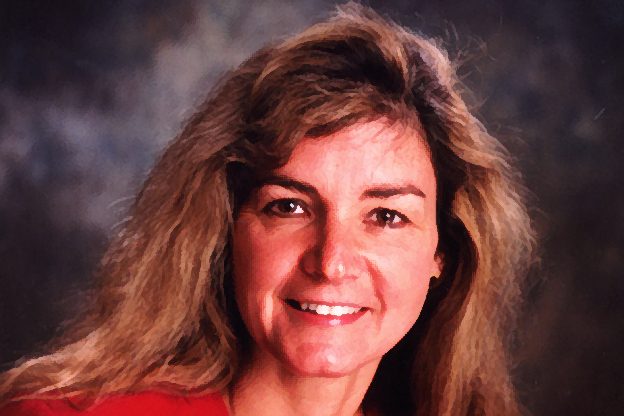 Michelle, that's another fine mess you've gotten us into
After a recent meeting at the Council Oak (the tree, not the restaurant), the RPM executive committee announced, as it relates to the state convention's endorsement of Greg Wersal wannabe Michelle MacDonald for Minnesota Supreme Court:
"Regardless of anyone's individual opinion on these issue, in a party which respects the rule of law and the constitution, we are not in a position to look backwards or change a decision which was made under the rules as they are," according to the email signed by members of the state's executive committee. "However, delegates should have the same opportunity to evaluate candidates being nominated for judicial endorsement as is currently afforded for candidates seeking other statewide offices."
You see, the convention was not apprised of MacDonald's pending trial for a charge of driving while intoxicated, refusing to take a field sobriety test, and resisting arrest. Party chair Keith Downey adopted the Sargent Schultz defense, too, but some people seem skeptical. So am I.
The respecting the "rule of law and the Constitution" is great; I'm glad the RPM does, because Michelle MacDonald surely doesn't. And I lay entirely aside the business about driving while intoxicated. I refer to her contemptuous and obstructive behavior — detrimental to her client — while representing her in a custody hearing in Dakota County Family Court.
According to Mike Mosedale, writing in MinnPost, MacDonald started taking photos in the courtroom during a break in the trial. MacDonald told Mosedale that one can play foosball during breaks when the judge is not present. I offer no opinion about that, but I do know that photographs and video are not permitted during a trial or hearing, per Rule 4.01 of the General Rules of Practice for Minnesota courts:
Except as set forth in this rule, no pictures or voice recordings, except the recording made as the official court record, shall be taken in any courtroom, area of a courthouse where courtrooms are located, or other area designated by order of the chief judge made available in the office of the court administrator in the county, during a trial or hearing of any case or special proceeding incident to a trial or hearing, or in connection with any grand jury proceedings.
You can read the rule, linked above, for exceptions, none of which applies here. (One can argue that a recess is not "during" a trial, but really it is, because counsel, witnesses, spectators, court personnel, and exhibits are still milling about in the courtroom or its environs.)
The court bailiff told MacDonald:
"I went up to her during break, told her she was under arrest for the offense of Contempt of Court, told her that she was not going to be handcuffed, we just needed her name, date of birth and address for the ticket and she'd be released. She has refused. She is still refusing," Sgt. Christopher Melton told the court, according to an official transcript of the proceedings.
This set off a tantrum, with MacDonald ultimately being removed from the courtroom. The custody trial was continued at this point, but a non-cooperative Michelle MacDonald — who suddenly could not walk — was wheeled in a chair, without her glasses or shoes, which she refused to put on, back into the courtroom, not to represent her client, but to appear on the contempt charge.
She was struck mute, too. (I guess that also happened when she was stopped for DWI.)
In his nomination speech before the Republican convention, attorney Greg Wersal said:
"Some say Michelle has been controversial in the past because she's gotten into arguments with judges because they failed to uphold your rights," Wersal told the 2,000 delegates. "Well, you know what I say? That's just the kind of person we need on the court."

Michelle MacDonald seems to represent best the Michelle MacDonald Agenda, and not the cause of her clients.

Electing this preposterous, self-aggrandizing fool to the Minnesota Supreme Court is unimaginable, as was her endorsement. Many Republicans are saying that their judicial endorsement system is "flawed," but its real flaw is that it exists.
Thanks for your feedback. If we like what you have to say, it may appear in a future post of reader reactions.