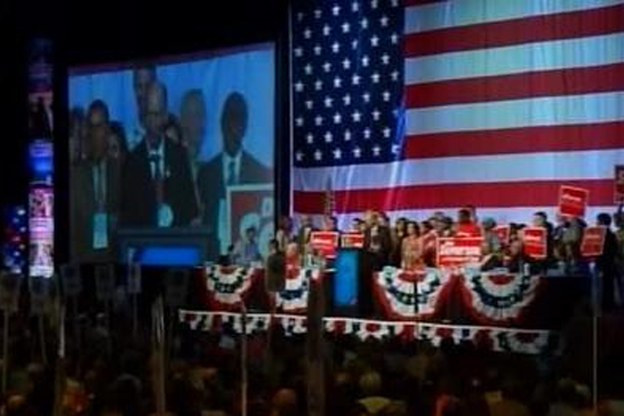 A Republican wins a Spotty ™
In an unusual move for the award committee, a Spotty™ is awarded to John Gilmore for his pithy, and dead-accurate description of the Republican state convention awarding a U.S. Senate endorsement to a candidate who vowed to ignore the endorsement — if he didn't get it, of course:

John is talking, of course, about the tenth-ballot endorsement of Mike "I'm no Mittens" McFadden to run against Al Franken.
John was a supporter and consultant to Julianne Ortman, who was vying for the same endorsement, but it does not detract from the quality of the imagery.
Remember, a Spotty™ is awarded for an op-ed, letter to the editor, blog post, or blog comment that the committee (well, me) wishes they had written themselves.
Thanks for your feedback. If we like what you have to say, it may appear in a future post of reader reactions.