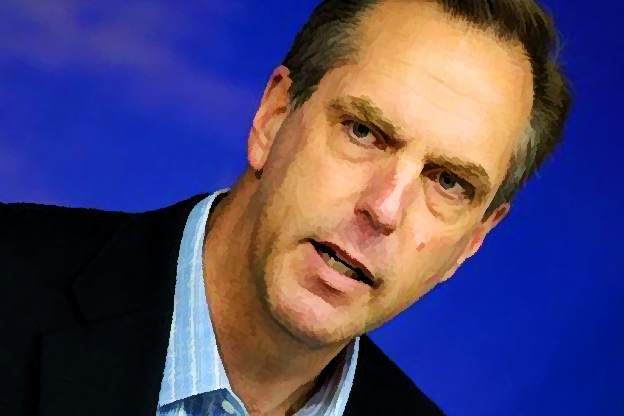 Let there be holes in the ground, part two
This is the update of a September 5th story about Mike McFadden and mining, the PolyMet mine in particular. He continues to spout the nonsense that if you want mining, he's your boy. He mentioned it in the debate with Al Franken today, Wednesday, October 1st. And he tweeted about it, too, or a staffer did, anyway.
"I support the mine. I support miners. I'm the one who will get these mines open." – Mike

— Mike McFadden (@MikeForMN) October 1, 2014
But even he admits all he could do is write letters; the decision wouldn't be up to him, even if he sat in the Senate.
– o O o –
The original story: We've had really bad luck trying to get SD49 GOP candidate Dario Anselmo to answer some questions about what he thinks. Or maybe whether he does. So let's try somebody else.
This one is for U.S. Senate candidate Mike McFadden, the Bermuda expatriate, who claims to be from "Sunfish Lake," — riiiiight — and part-time nurse ("no McFadden children were harmed in the making of the ad," a McFadden flak quips).
McFadden, like fellow wealthy dilettantes Scott Honour and Karin Housley, is all for the PolyMet sulfide mining project. He says that on day one in the Senate he will "fight" (Dario wants to "fight" a lot, too, now that I think about it; I guess they're both fighters, unlikely as that seems in each case) to expedite the PolyMet project.
On your website, you say, Mike:
On my first day in office, I will send the EPA and other Federal agencies a letter demanding that they not create any additional delays.
Gee, Mike, you can send 'em a letter now. I'll give you the stamps. Let me know if you need addresses. You have to figure out who the "other Federal agencies" are, though.
Questions: What are the "delays" that were created by the EPA and the "other Federal agencies?" Let's be specific here, Mike. Who issues the permit to open the mine? I'll give you time to look it up, Mike.
You see, candidate McFadden has correctly identified the role of an individual U.S. senator in the permitting process for PolyMet Mining, or any other gleam in a miner's eye in Minnesota: letter writing campaigns. It is probably very cathartic.
Just in case Mike has trouble finding out who issues the permit to mine: it isn't the EPA; it's the Minnesota Department of Natural Resources. According to a DNR spox, the project has already been given a "passing grade" by the EPA. There are a lot of people, including me, who think the EPA is a really easy grader, but it isn't the ultimate decision maker in any event.
One wonders whether that sputtering fool Mike McFadden even knows that.
Thanks for your feedback. If we like what you have to say, it may appear in a future post of reader reactions.