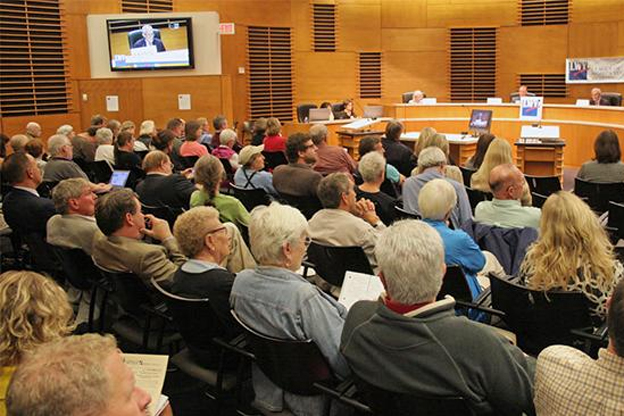 #49debate, part 3
At the League of Women Voters' candidate forum on September 22nd, the candidates for both the A and B sides of District 49 were asked a series of questions. Here's a question about abortion put to the B side candidates. The incumbent, DFLer Paul Rosenthal goes first, followed by Republican challenger Barb Sutter.
The difference in their positions is stark. Barb Sutter says that abortion should only be available in the case of a fatal fetal defect or to protect the health of the mother. Any other reason is unacceptable "birth control" to Sutter. Proof of one of these grounds to a third party arbiter is undoubtedly what Sutter has in mind.
Rosenthal is pro-choice; he believes it is family decision, and he views abortion restrictions as the oppression of women.
A vote for Barb Sutter is a vote to drag Minnesota back into the culture wars from which we so recently, and tentatively, emerged.
The video is owned by the League of Women Voters. This is a fair use clip from the video; you can watch the entire video here.
Thanks for your feedback. If we like what you have to say, it may appear in a future post of reader reactions.