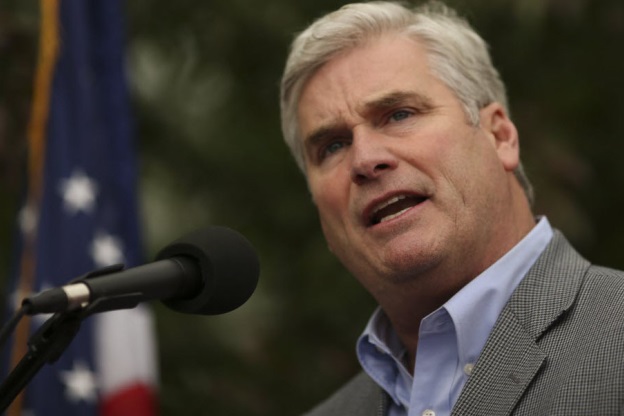 Tom Emmer rides in a helicopter
Tom Emmer has a new television ad out touting how he will fix roads and bridges when he gets to Congress. After all, he did such a whiz bang job of it when he was in the Legislature. Well, not really.
Anyone with half a memory will remember that Tom was one of Tim Pawlenty's loyal vassals in the House who presided over a decade of neglect and decay of Minnesota infrastructure, which included the collapse of a major bridge on Interstate 35W. Tom voted against a gas tax bill in 2008 and he voted to sustain the Tim Pawlenty's veto, which was overridden.
Roads and bridges are the theme of the election for the Republicans, including dark money groups like the Minnesota Action Network. But when the rubber hits the road, so to speak, they don't want to pay for them.
Thanks for your feedback. If we like what you have to say, it may appear in a future post of reader reactions.