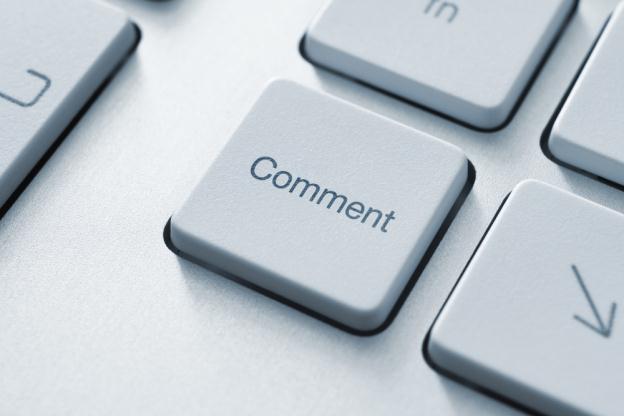 On comments: unfunny cartoons & unfunny court cases
Reaching deep into the ol' mailbag, we find a couple of new comments. Deep is where we have to reach sometimes, because readers have learned we have an uneven record when it comes to publishing comments. But keep them coming, because we do appreciate them, read them, and often learn from them, when received. And, as I am about to demonstrate, sometimes we even publish them.
Reader Joe offered this comment about my objection to a cartoon in the Strib asking a fellow about to die in the electric chair to heat up lunch for the executioners:
Not the first time this [cartoon] strip has done something distasteful. Keep looking and you will see more. The one you are commenting on is one of three that had me scratching the noggin.
Interestingly, if you remember the comic strip LaCucaraucha, I recently spoke with the artist/writer who related why it was pulled. At the time, I thought it was a poor choice to remove the strip. My reason for being of this opinion was that it was removed right at the beginning of the Latino-Latina migration. I thought the 'toon would be helpful. The story that the Strib told the public for removal was not at all what actually happened.
No surprise there.
Choosing the comics to run is an art, not a science, that much must be admitted. Mallard Fillmore, The Real McCoys, well, the list goes on.
There was also a comment from "Em" about the story Cough it up, Dale, about Dale Nathan's possession of the names of person who assisted Sandra Grazzini-Rucki in spiriting off two of her children, Samantha and Gianna, and hiding them from the court and their father for over two years.
Sandra Grazzini-Rucki claims she fled to protect her children from abuse. Obviously that is probably the defense Sandra will use if she is apprehended. This is also why Dale Nathan stepped in to help – the perception of injustice, that the children's lives depended on it. Why doesn't anyone ask Dale about what happened in the case, why and what he saw happening with this family? These allegations about the family court system, and its practices, should also be investigated. Sandra is not alone in her complaints against the court system, many other parents and adult children have voiced similar complaints. I am NOT defending any criminal actions but believe, in the interest of journalism, that all sides should be equally investigated, and presented.
Sandra Grazzini-Rucki and her lawyer, Michelle MacDonald, well, and Dale Nathan, too, have gotten lots of ink — much of it baseless and defamatory of the judge and other court personnel, and of Grazzini-Rucki's former husband, David Rucki — by local blogs, and even by an internet video program.
It borders on laughable to say Grazzini-Rucki hasn't gotten equal time.
Dale Nathan has been interviewed multiple times. It is certainly not apparent that he knew anything personally about claims of abuse (which the court deemed not credible; that happens, too). He was not — and could not have been — advocating for Grazzini-Rucki in court. If asked to characterize Nathan's involvement — to offer my opinion, that is — I'd say he was a meddler and a scofflaw. And probably an accessory.
He offered similar advice once before; his client was convicted of a crime, and he lost his license to practice law because of it. This would be cause for reflection in some quarters, but not apparently in Nathan's.
Thanks for your feedback. If we like what you have to say, it may appear in a future post of reader reactions.