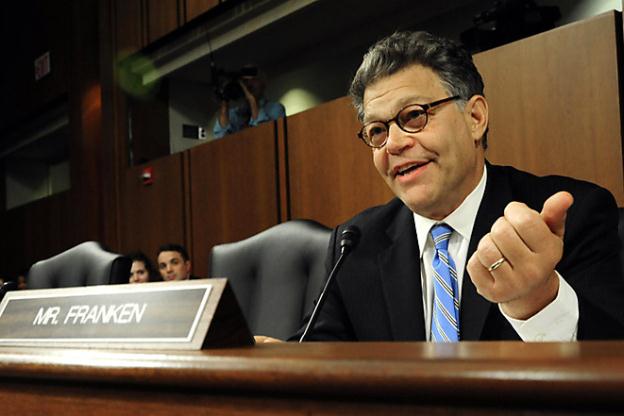 Appointed Senators are actually good at re-election
This is my scorching hot take from last week concerning the upcoming decision by Governor Mark Dayton:
Why a placeholder; it's the only ethical choice and it's the right choice for electoral reasons too.https://t.co/YKwKlW1Qi3

— Tony Petrangelo (@TonyAngelo) December 7, 2017
Here's the nut graph from the linked post:
In fact, senators appointed to fill midterm vacancies have fared rather poorly when it came time for the voters to give them a verdict. Over the past 25 Congresses, there have been, by my count, 49 senators who selected by gubernatorial appointment in midterm (this excludes cases where a senator-elect acceded to office a few days early to gain seniority on his colleagues, a once-common courtesy that is becoming less so.) Of those 49 senators, only 19 — fewer than 40 percent — won their subsequent special election. Meanwhile:

* 13 of the 49 (27%) ran for office, but were defeated in the general election;
* 7 of the 49 (14%) ran for office, but were defeated in the primary;
* 10 of the 49 (20%) chose not to seek a permanent term (including one who was prohibited by state law from doing so).

These numbers are far below the usual benchmarks for incumbent senators. Since 1990, about 81% of incumbent senators have sought re-election, and among those have sought it, 88% have won it. By contrast, among the 80% of gubernatorial appointees since 1956 who chose to seek re-election, only 49% survived both the primary and the general election.
That post was from 2008, almost ten years ago. I'd remembered reading that post, found it on the google, and linked to it in my tweet. Even though it was from 2008, I figured that it probably still held up. Like any good hot taker I was spouting off about things I had only vague notions of. At some point the thought occurred to me that maybe I should see how appointed Senators have been doing more recently.
According to a website called senate.gov Luther Strange was the last appointed Senator to lose his re-election bid. That happened all the way back in September of 2017. He lost to someone named Roy Moore. That one went well!
To find the next appointed Senator who lost their re-election bid you have to go all the way back to Jean Carnahan in 2001. In between there have been 18 Senators appointed to the job. Nine of them did not seek election to the seat and nine of them sought and won election to their seat. This data does not exactly support the thesis of my hot take, it refutes it.
Additionally some of those appointed Senators have gone on to fairly impressive electoral feats of their own.
Lisa Murkowski was appointed to replace her father in the Senate, by her father, in December of 2002. In 2010 she lost her parties nomination for the seat to Joe Miller only to go on to win the general election as a write-in candidate with almost 40% of the vote.
Michael Bennet was appointed to the Senate seat left open when Ken Salazar was tabbed for Secretary of the Interior by President Obama in January of 2009. His first re-election bid came in the GOP wave of 2010. He was first able to first overcome a primary challenge from the former Speaker of the state house, Andrew Romanoff. Then survive what turned out to be a brutal night in November for Democrats overall, defeating Ken Buck by just over 1.5%.
Kristen Gillibrand also got appointed to her seat due to an Obama cabinet selection, in this case Hillary Clinton getting appointed Secretary of State. Running for the full six year term in 2012 she garnered 72% of the vote, the highest total for a statewide candidate in New York history.
It turns out that contrary to what I thought when I was tweeting hot takes last week, appointed Senators have acquitted themselves quite well in recent electoral history.
Thanks for your feedback. If we like what you have to say, it may appear in a future post of reader reactions.