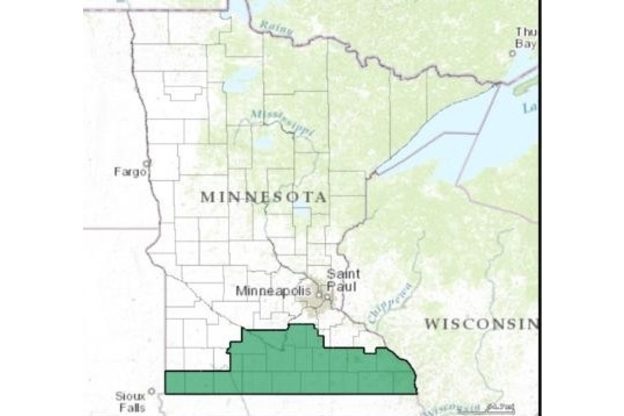 MN-01: Dan Feehan is going to kick butt
It was Feehan vs. Hagedorn in 2018. The latter is now Rep. Jim Hagedorn (R-MN), but not by much. Feehan has announced a rematch. My intent is not to dismiss any other DFLers who may get in, but I think it's a pretty safe bet that it will be Feehan on the ballot, again. And even if not, Hagedorn is still highly vulnerable. To wit:
– Hagedorn rode Trump's coattails, to the seat. And those coattails are shrinking, pretty much to nothing. The following is from a while back. From what I've seen his approval is even worse, now.
For a sitting president in his 10th quarter in office, the average approval rating is 52%, according to Gallup's analysis. Trump currently sits near 44%. So why was the press so impressed by his middling showings? Trump has rewritten the record books in terms of ratings for a permanently unpopular president, yet the news media cheered when he temporarily inched up to 44% approval.

But here's the context that really illuminates the hypocrisy of the current Trump coverage and his dismal 2020 polling numbers: Back in 2011, as President Barack Obama eyed his own re-election bid, the campaign press raised all kinds of alarms about his prospects when polls showed him tied with likely Republican opponents. "Barack Obama's hopes of re-election to the White House next year took a knock on Tuesday with the publication of a poll showing him in a surprise dead heat with one of his Republican rivals, Mitt Romney," The Guardian warned in 2011, dubbing the survey results a "shock poll."
(Daily Kos)
– Since finally getting his ticket to DC, Hagedorn has been a useless cipher.
After nine months, all Congressman Hagedorn can show is one bill — that has garnered just three co-sponsors.

Compare that to Second District Congresswoman Angie Craig who has authored six — of which one has passed the House with the support of 117 Republicans. Other freshman members of the Minnesota delegation also have been more active … Third District Congressman Dean Phillips has authored five bills; Fourth District Congresswoman Ilhan Omar has introduced eight bills; and Eight District Congressman Pete Stauber has authored ten bills.

Ya gotta ask yourself, was Jim Hagedorn elected just to vote based on Donald Trump's instructions? Authoring a single bill after nine months, is hardly showing great effort to address the concerns of the district.
(MN Political Roundtable)
In fact, all that he has done is defend the indefensible. Namely, Trump.
– We'll probably look back and realize that as I typed this the Trump Crash was just coming in the door. And it will be here to stay for a while.
So there you have it. Oh, there will be plenty of doom & gloom stuff from the left, partly because that draws clicks and donations, and partly because of negativity bias and so forth. But it won't matter. Dan's got this.
Thanks for your feedback. If we like what you have to say, it may appear in a future post of reader reactions.