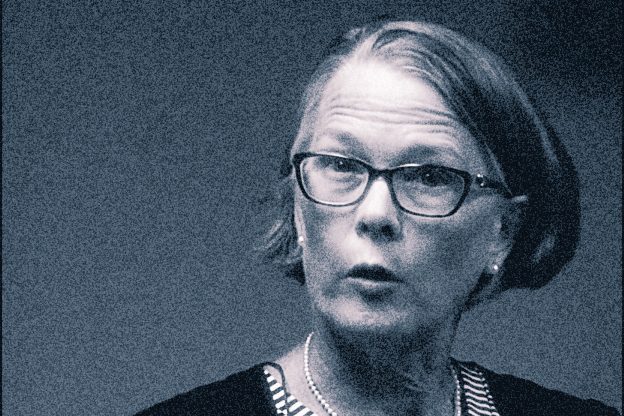 Kim Crockett is paralyzed with fear
Kim Crockett's upper lip is beaded with sweat and her bowels are queasy; she doesn't know what to do. Vote in the primary with a mask and risk arrest and imprisonment or go maskless and risk infecting all the senior citizen election judges at her polling station. For Kim, the answer is clear.
Get her pal Erick Kaardal to clear the way to permit her to infect those senior citizens. Is this a great country, or what?
Here's the trembling Kim in the Strib:
"That's a conflict and I don't know what to do on primary day," said Kim Crockett, one of the Minnesotans challenging the mask requirement.
This is the statute that all the fainting-couch enthusiasts like Kim are worried about:
609.735 CONCEALING IDENTITY. A person whose identity is concealed by the person in a public place by means of a robe, mask, or other disguise, unless based on religious beliefs, or incidental to amusement, entertainment, protection from weather, or medical treatment, is guilty of a misdemeanor.
"Whose identity is concealed by the person" is a key phrase here. If you are wearing a mask because Steve Simon or Tim Walz directed you to to prevent the spread of a pandemic virus, you aren't doing it to conceal your identity.
Get a grip, Kim; there's no intent.
Moreover, a mask covering a nose and mouth doesn't conceal the identity of most of us, anyway. Everyone at the grocery and hardware stores still recognize me, even with a mask. And I still recognize everyone else, too.
I'll bet a dollar I'd recognize Kim with a mask, especially with that Republican-woman haircut.
I don't know that there has been a ruling on Crockett's hand-wringing request for a restraining order, but I hope the federal court tells Kim and Erick to find something better to do.
Thanks for your feedback. If we like what you have to say, it may appear in a future post of reader reactions.