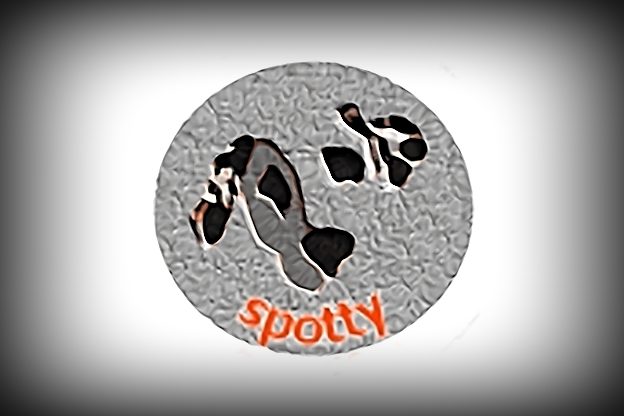 Sylvia Schwartz wins a Spotty ™
For her letter in the Sunday Star Tribune on February 20th, Sylvia Schwartz wins a Spotty™. Her letter is about the odious Minnesota law that penalizes any citizen who supports the Boycott, Divest and Sanction effort against apartheid Israel. Here it is:
When Minnesota Appeals Court Chief Judge Edward Cleary was quoted in Tice's column as saying "the safeguards of liberty are generally forged in cases involving not very nice people," he was probably thinking of people like the Nazis marching in Skokie, Ill., in 1977 or the case Tice described of R.A.V. contesting a St. Paul ordinance. I would not consider myself "not very nice," but there is a free-speech issue within Minnesota's statutes that affects me (as well as every other Minnesotan).
On Feb. 1, Amnesty International released a report detailing the crime of apartheid, which followed two other human rights organizations with their own reports declaring that Israel's persecution of Palestinians is apartheid. These reports said what we in the Palestinian solidarity movement have said for a long time, and because of our conviction we have followed the 2005 Palestinian call for Boycotts, Divestment and Sanctions (BDS) of Israel for its systematic oppression and crimes against humanity committed against Palestinians.
The backlash against the BDS movement has been fierce. The accusation against those following the Palestinian request has always been "anti-Semitism," and the same charge has been used against Amnesty International. But the ad hominem attack has not been sticking lately, and state legislatures have had to find new ways to repress this political speech.
In 2017, Minnesota enacted laws to penalize this constitutionally protected speech by prohibiting an individual or organization from contracting with the state if they participate in boycotting of Israel. Recall that boycotts have been used in this country many times, from the Boston Tea Party to the Montgomery Bus Boycott to the Cesar Chavez farm products boycotts to the boycott of North Carolina against its "bathroom law." All of these boycotts have been explicitly recognized by the Supreme Court as protected free speech under the First Amendment. A law prohibiting or penalizing boycotts is unconstitutional, yet there it is, in Minnesota's statutes.
The threats to free speech are indeed worsening. We have an opportunity to reverse some of these threats by repealing this law. Minnesota should be the beacon of free speech and liberty and an example to all other states.
Sylvia Schwarz, St. Paul
I have written about the 2017 Minnesota law chilling and limiting speech about the Boycott, Divest and Sanction movement, perhaps most specifically here. The story at the link includes the statute.
Similar laws have been enacted in many states; they have had mixed success in the courts. I think they are blatantly unconstitutional. To my knowledge, no one has challenged the Minnesota version, although I contacted the local branch of the ACLU and asked it to do so, but I never heard back.
Remember, a Spotty™ is awarded to an op-ed, letter to the editor, or blog post or comment that I wish I had written myself.
Thanks for your feedback. If we like what you have to say, it may appear in a future post of reader reactions.