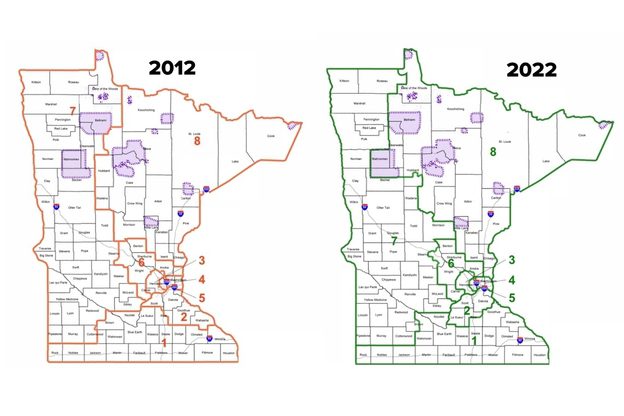 MN-01: The Party of Trump special primary circus
On August 9, which is Primary Day in Minnesota overall, there will also be a special election in MN-01, to fill the seat left open by the late Jim Hagedorn. The primary for that special election is this coming Tuesday, May 24. It's anticipated that the DFL-endorsed candidate, Jeff Ettinger, will handily triumph on our side.
But on the Party of Trump side it's a different matter. There's been heavy spending and accusations flying around. Trying to pick out the most extreme and ridiculous candidate, here, from any rational perspective, is sort of like trying to pick out which particular drone is the laziest one in the hive. Probably if you had to choose it would be Jeremy Munson, who among plenty of other things has suggested that western Minnesota should be allowed to shift to being part of the Dakotas. But by no means does that make him clearly stand out in this crowd, where candidates trying to out-Trump one another is clearly being seen as the path to victory.
I haven't seen any polling, and I wouldn't buy it if I had, as this district is full of voters who would never participate in robocall, or for that matter live-call, sampling. Looking at money, I'm pulling part of a comment from the other blog where I post. The author of this comment also has a blog, with much more on this race.
BUT the "independent expenditures" are spending on TV and in mailers.
In the MNGOP primary,
$1,358,220 Protect Freedom PAC (Rand Paul promoting Munson)
$1,226,194 American Dream Federal Action (promoting Finstad)
$915,787 Defending Main Street SuperPac (promoting Finstad)
$208,791 Americans For Prosperity (promoting Finstad)
Anyway, just for the heck of it, here's my handicapping:
Brad Finstad: Even
Jeremy Munson: 3-2
Jennifer Carnahan: 10-1
The rest of the field: 100-1
I make no claim to profound, deeply learned expertise. Don't go putting your good money down, based on what I've typed here.
Update: It looks like Finstad by a nose. And, given the resources put into it on their side, even for a special primary there wasn't much in the way of Party of Trump "voter enthusiasm" in a district with almost 410k registered voters overall.
Thanks for your feedback. If we like what you have to say, it may appear in a future post of reader reactions.