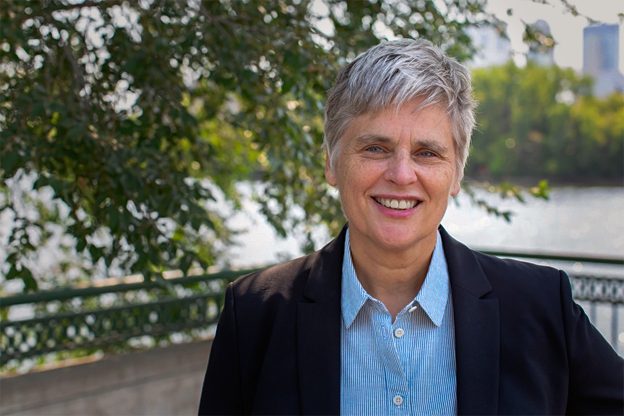 Moriarty brings hope, not fear
Update: A transcript of a court hearing involving Martha Holton Dimik as a Hennepin County prosecutor surfaced recently. Here's a link to it. The display of ineptitude is not a good look for Holton Dimik.
– o O o –
I sent a letter to the editor to the Star Tribune after reading the endorsement  of Jim Hovland and others endorsing Martha Holton Dimik over Mary Moriarty. The Strib didn't see fit to print it; in fact it subsequently endorsed Holton Dimik.
Nevertheless, here's the letter I sent:
In an October 22nd letter, Edina Mayor James Hovland and others state a preference for Martha Holton Dimik over Mary Moriarty for Hennepin County Attorney. In doing so, they repeat an unfair canard that she has an 'inability to work productively with justice partners.' I doubt that any of the signers of the letter has personally observed Ms. Moriarty working with 'justice partners.' None has a formal role in the criminal justice system.
A material source of the canard was a joint meeting a few years ago of prosecutors and public defenders; Mary Moriarty ran the Hennepin County Public Defender's office at the time. Washington County Attorney Pete Orput, who died this spring, offered remarks that prosecutors and public defenders were 'justice partners,' that they were all in it together, so to speak. Ms. Moriarty responded that they most certainly were not 'partners.' You can't be a zealous advocate for your client and a partner of the prosecutor at the same time. Orput took great offense at Moriarty's response, but it's an adversary system, not a conveyor belt to conviction and incarceration.
Ms. Dimik's campaign trail remarks that Moriarty had just worked with a 'bunch of criminals' was highly offensive to me, especially coming from a former judge. I wonder how many defendants who appeared before her got a less than fair shake?
It is an irony that while the public defender's duty is to represent the client zealously, the prosecutor's role is to see that justice is done. Ms. Moriarty has pointed out problems with the county attorney's office in disclosing mandated exculpatory 'Brady' material and failing to maintain a list of officers' conduct that might be used in impeaching them as witnesses, also constitutionally required. We shouldn't be surprised that law enforcement officers prefer the more cop-friendly Dimik. But that doesn't mean she's the right candidate. It probably means the opposite: that we need a Hennepin County Attorney who will pursue substantial justice. It is high time to have a progressive prosecutor in Hennepin County.
I commend former prosecutor and criminal law professor Mark Osler's Commentary "Moriarty brings hope, not fear, to prosecutor's role," in the Opinion Exchange on Oct. 19th.
Professor Osler is right.
You might also listen to the extemporaneous remarks of criminal defense lawyer gray beard Joe Friedberg, delivered on the Chad Hartman show.
We heard some VERY strong opinions from Joe Friedberg today about the candidates for Hennepin County Attorney and his disbelief at some of the endorsements he's seen in that race.

Joe was excellent and, as always, not shy.https://t.co/fZA5pcOit0

— Chad Hartman (@ChadHartmanShow) October 27, 2022
Thanks for your feedback. If we like what you have to say, it may appear in a future post of reader reactions.