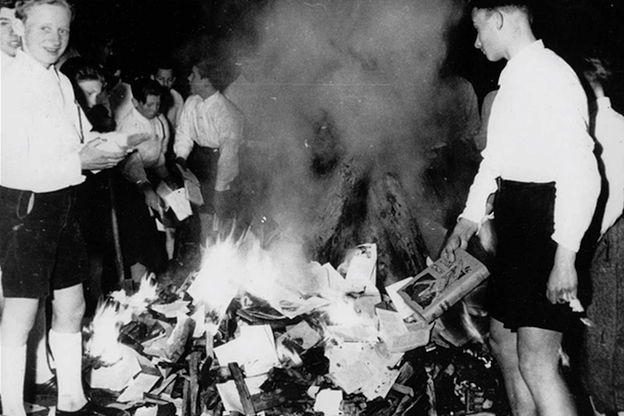 At least they won't be burning books, just banning them
This is language in the last two versions of the "Read Act" being heard in the Education Finance Committee in the Minnesota House.
This language is out of version 16, scheduled to be heard next. Version 16 still has a lot of polemical teacher bashing and micromanaging of the profession of teaching and teacher education, creating virtual teacher re-education camps.
And it is no less an endorsement of a program whose company uses "the science of reading" as its tagline slogan.
It won't be long before a drill and kill, phonics-only reading curriculum will be in place in general education classrooms across the state and Lexia Learning, the child of a private equity company, will be in charge of training and de-professionalizing our teacher corps.
Thanks for your feedback. If we like what you have to say, it may appear in a future post of reader reactions.