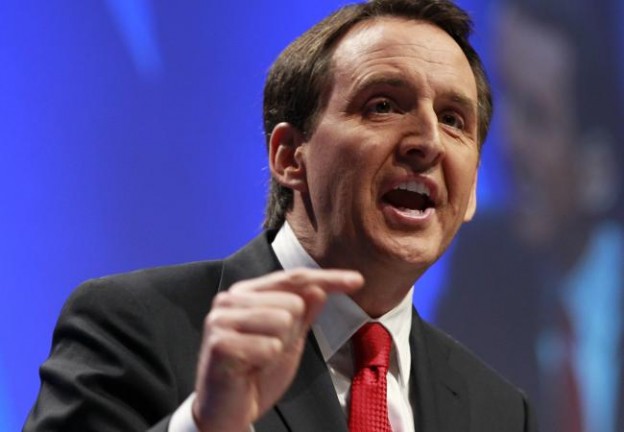 And in other news
It is reported that Timmy took himself out the veep stakes:
Looks like the shortlist just got shorter. The Minnesota Star Tribune reports, via Taegan Goddard's Political Wire, that former Minnesota Governor Tim Pawlenty has taken himself out of the running for Vice President on presumptive Republican nominee Mitt Romney's ticket, ending the dream of electing our first Ectoplasmic-American VP.
Timmy said, I've been left at the altar before: been there; done that; don't want to go through the humiliation again.
He's learned — the hard way — that busting your hump for a presidential candidate means nothing. If it meant nothing with McCain, it surely will mean nothing with Willard.
In addition to Rachel Stassen-Berger, who wrote the story at the link above, Lori Sturdevant also traveled to the Humphrey Institute to hear what Pawlenty had to say. Not much, apparently.
This was really a one cab fare story.
Although not in the story, Pawlenty apparently has a new set of Joe Mauer sideburns. Joe's hitting .174 so far in May (through the middle of the month) which is obviously aspirational for Pawlenty.
Update: Then again, maybe TPaw is just being coy.
Thanks for your feedback. If we like what you have to say, it may appear in a future post of reader reactions.