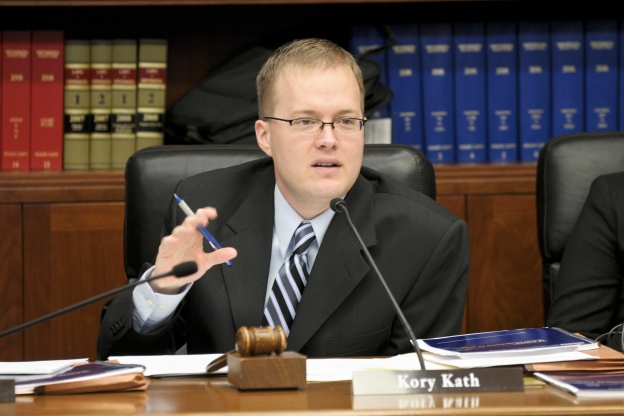 Kory Kath retires
Kory Kath has announced his retirement from the Minnesota House, where he represented the old 26A since 2008.
For over four years my wife, daughter and son have sacrificed so much so I can prioritize our community needs in St. Paul, and I need to turn my attention to them now," Kath said in an e-mail to his colleagues and constituents. " I look forward to more days of tucking my kids into bed rather than hearing goodnight over the phone.
Kath trounced his GOP challenger in the 2010 crimson tide, beating David Thul 62% – 38%. In a district that Tom Emmer won by 10 points. Meaning Kath outperformed Mark Dayton by around 35 points in the district.
The new Senate district, 24, is almost exactly the same as the old 26 and the Obama – McCain numbers of the new 24A, 46%-52%, are exactly the same as the old 26A.
With Kath running again this seat was probably a DFL hold, despite its natural Republican tilt. Now though, it becomes one of the GOPs best (they don't have many) pickup opportunities.
Thanks for your feedback. If we like what you have to say, it may appear in a future post of reader reactions.