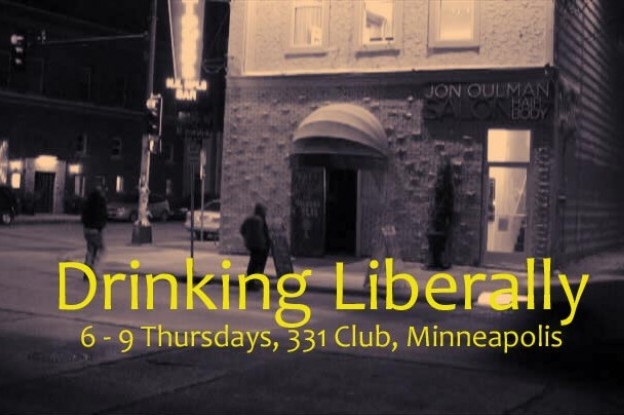 Three white guys from the city walk into a bar
They are, of course, Tony, and Aaron, and me. We met at Drinking Liberally, and one thing led to another, and we decided that — just maybe — we had a combination of interests that would make an interesting website.
Whether we were right is, of course, for you kids to decide, but we hope you'll agree. By reading our posted stories, you will be able to figure out, I think, what we each thought we'd contribute.
I had no idea how much was involved — still don't, since I was not much involved in the technical aspects of putting the site together — in designing and executing a site like this one. We were ably assisted — that's a really an inadequate word here — by Tony's friend, website designer Jesse Ross, who we all consider a co-founder of the site.
We thought we'd launch the site before the end of the legislative session, but since there was no overtime as there was last year, we'll have to settle for the beginning of the campaign season. This campaign season promises to be a very interesting one, and we hope we can provide some useful insight and some entertainment along the way.
We aren't finished putting the whole package together, either. We plan to have some kind of commenting system; at present, you can go to the LeftMN Facebook page and leave your comments there; we hope you will do that. We also want to add a writer or two to add to the perspective of four urban white guys.
But we are who we are, without apology; we offer up the site in the hopes that you like it and will return often.
Thanks for your feedback. If we like what you have to say, it may appear in a future post of reader reactions.