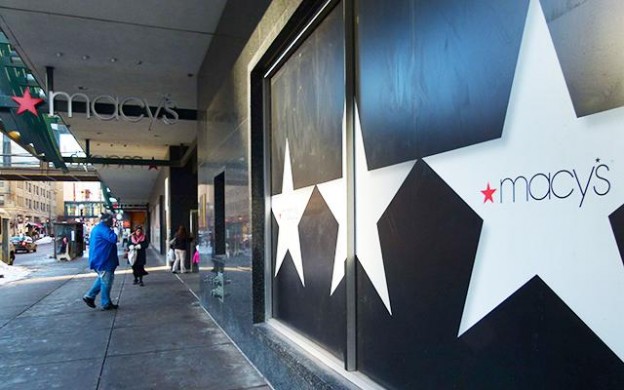 A coincidence, or a portent?
Wednesday, the Mille Lacs Band of Ojibwe announced that they would purchase two downtown St. Paul hotels, effectively controlling half of the hotel beds in downtown St. Paul. One week earlier, Macy's announced that they would close their practically windowless 362,000 square foot downtown Macy's store.
Mayor Chris Coleman says he wants "entertainment" in that space:
St. Paul Mayor Chris Coleman foresees some form of entertainment option moving into the 362,000-square-foot space and has cast doubt on the likelihood the site would appeal to Target or another major discounter, which mostly have focused on suburban shopping locations surrounded by free parking.
Could it be that the Mille Lacs Band is positioning itself to make a run at a downtown St. Paul casino?
To be clear, this is entirely conjecture. But the timing of the announcement, the choice to focus on downtown St. Paul to the exclusion of all other metro areas that they could have considered, and the eerie similarities between the Bob Lux owned Block E site that has been floated as a casino location and the soon to be vacant Macy's site make this observer wonder.
Of course, the path to any casino in downtown runs straight through the legislature, and as Lux will tell you, it's not an easy path. But the truce between Canterbury and the Shakopee Mdewakanton that was forged in the last session will not end debates about gambling expansion in Minnesota. St. Paul's redevelopment binge, with Central Corridor LRT, the St. Paul Saints stadium, and the Union Depot renovation may not be over.
Something will go in the old Macy's space. A casino would be a bad idea (for many reasons,) but it would be foolish to write it off as a possibility.
Thanks for your feedback. If we like what you have to say, it may appear in a future post of reader reactions.