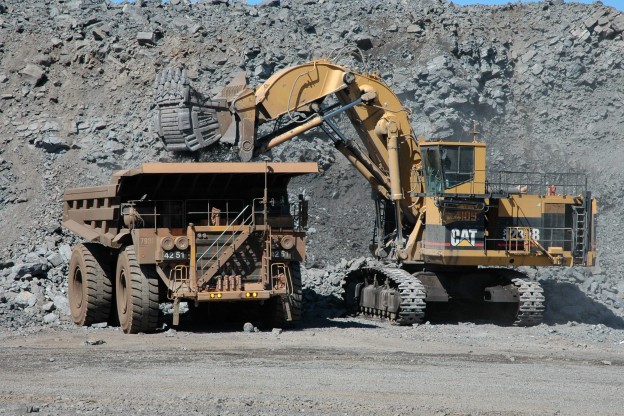 Better Know a Senate District: 5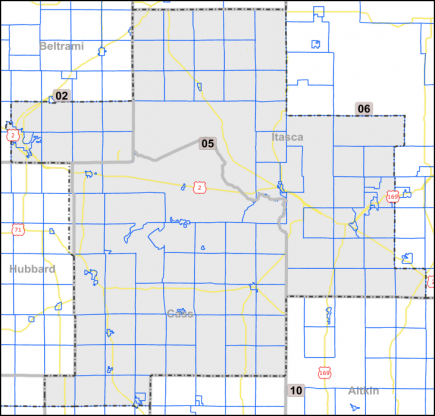 The Special Redistricting Panel made the hearts of election junkies across Minnesota flutter when they drew the new fifth Senate district. Within the boundaries of the rebuilt 5th, happen to reside six incumbents; two Senators, and four Representatives of equal partisan distribution.
The fifth is made up of parts of the old third (39%), which was DFL leaning and forth (61%), which was GOP leaning, to make a district that leans Democratic by a few points but compared with the state as a whole is even.
That means three incumbent on incumbent match-ups in a toss up district, and that makes the 5th one of the most important districts for deciding control of the Minnesota legislature in this fall's elections.
The Senate Race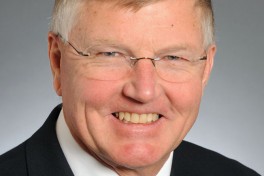 Senator Tom Saxhaug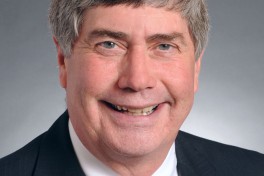 Senator John Carlson
Tom Saxhaug has been in the Minnesota State Senate since 2002, representing the old 3rd district. In 2010 he won re-election with 57% of the vote, beating his Republican opponent, Dan McGuire, by about the same margin that Mark Dayton beat Tom Emmer in the district.
John Carlson is a freshman from the old 4th district. In 2010 he beat incumbent DFLer Mary Olson with 54.5%, a nine point margin, slightly higher than Tom Emmer's seven point margin in the district.
The new district has more of Carlson's former constituents, but at the same time is more Democratic than his last district, by about the same amount he won election by in 2010 in fact. The old forth was a 47%-51% Obama – McCain district, the new fifth is 52%-46%. That's a ten point swing, which is a point more than Carlson won by last cycle.
Its a bit of apples and oranges to compare their fundraising totals from last year, Saxhaug was an incumbent in a safe district and Carlson was challenging an incumbent in a district the GOP had targeted. But, in the key fundraising metric for measuring engagment, individual contributions, Carlson far surpassed Saxhaug, $33k to $7.5k.
I suspect those totals will be closer to each other this cycle, but the fact remains that Saxhaug hasn't really had a competitive election, his closet margin coming last cycle, while Carlson has.
With all that said, this race is clearly a toss-up and will likely remain so until election day.
The House Races
A side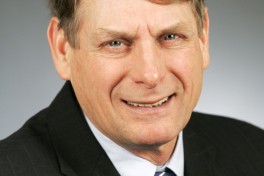 Representative John Persell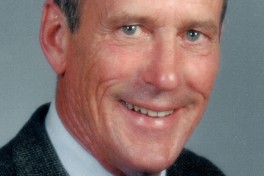 Representative Larry Howes
John Persell is in his second term in the house, he won re-election last cycle in the old 4A with 53%, a six point margin, about double the margin that Mark Dayton was able to achieve. In 2008 Persell beat now incumbent Senator John Carlson by an even larger margin.
Larry Howes is in his seventh term in the house, first being elected in 1998. Last year, in the GOP wave, he rode to an impressive 59%-41% win over return challenger Meg Bye in the old 4B. Tom Emmer carried the district by 15 points however, so in the end, Howes overachieved last cycle to about the same degree as Persell.
The A side of the district has roughly the same Obama – McCain breakdown as the district as a whole at 52%-46%, which is also what Persell's old 4A was. Howes old 4B though was a 42%-56% Obama – McCain district, so he is now swimming upstream in significantly more hostile territory.
At this point I'm labeling this race as a toss-up, but its on the edge and wouldn't take much to move into the lean DFL category.
B side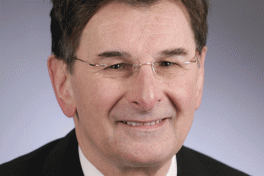 Representative Tom Anzelc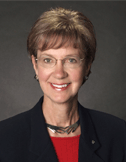 Representative Carolyn McElfatrick
Tom Anzelc is in his third term in the house where he has been representing the old 3A. In 2010 he beat return challenger Marv Ott 59%-41%, which was about a five point under performance compared to Mark Dayton.
Carolyn McElfatrick is another freshman Republican who got drawn into this district with an incumbent DFLer. In 2010 she beat incumbent DFLer Loren Solberg, 51%-49% while Tom Emmer was losing the district by six points. 2010 was her second bite at the apple after losing 58%-42% to Solberg in 2008 after Solberg didn't face an opponent in 2006.
The new 5B is a 51%-47% Obama – McCain district, the old 3A was 56%-41%, and the old 3B was 50%-47%, meaning McElfatrick finds herself in a very similar district to her old one, while Anzelc is in a much tougher district.
This race is like the A side only reversed, I'm calling it a toss-up right now, but it wouldn't surprise me if it got moved to lean GOP at some point.
Thanks for your feedback. If we like what you have to say, it may appear in a future post of reader reactions.