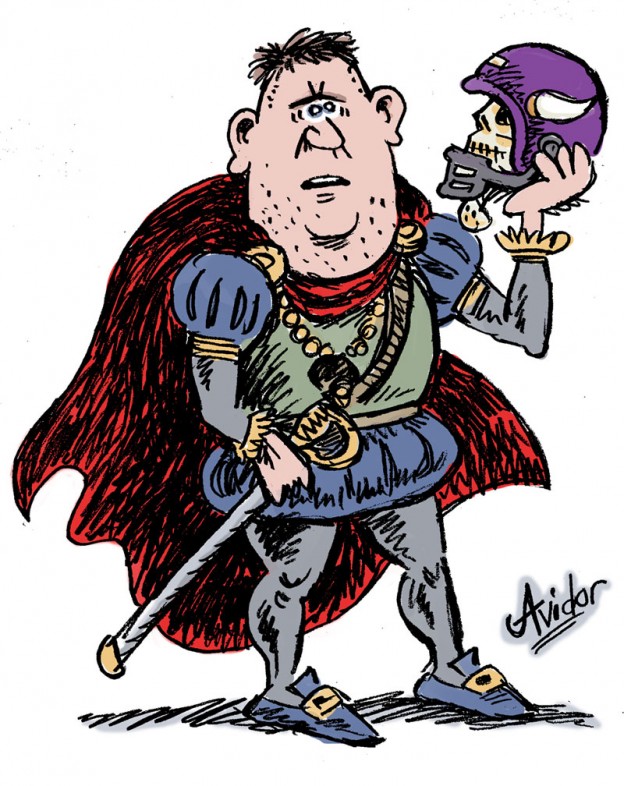 The Prince of Maple Grove . . . speaks
Here is an exchange between Kurt Zellers – the Dithering Prince of Maple Grove – and a couple of reporters trying to figure out what the Prince really thinks about a bill to build a new stadium for the Minnesota Vikings. The dialogue took place on Friday, May 4, 2012 and was reported in the blog Hot Dish Politics (Minneapolis Star Tribune). It will stand the test of time as one of the great moments in political obfuscation.
Credits to Ken Avidor for the Hamlet cartoon, Politics in Minnesota for two photos of Zellers, and the Minnesota Legislature for the legislative bio photo, which I posterized.
Thanks for your feedback. If we like what you have to say, it may appear in a future post of reader reactions.