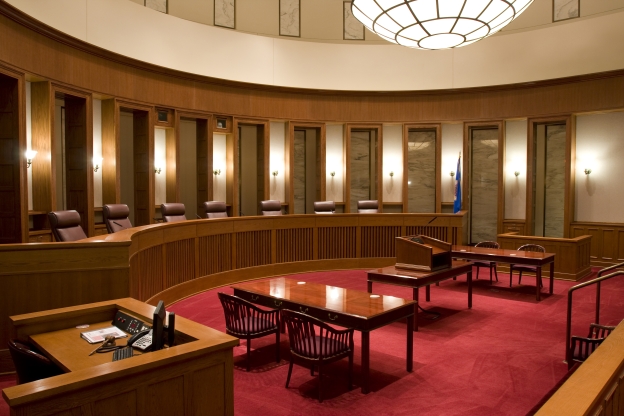 Photo Voter ID Hearing at the Minnesota Supreme Court
The hearing before the Minnesota Supreme Court on the Photo Voter ID amendment, a topic that we covered in our very first episode of the LeftMN Radio Hour, is today at 1:30 in the PM.
The outcome of this hearing (and we won't know that for a few weeks) could mean that the amendment gets thrown off the ballot altogether, or, it could change nothing.
The issues that will be discussed in this hearing have nothing really to do with the provisions, or lack thereof, of the amendment itself. Rather, the discussion will be more narrowly focused on the issue of weather of not the question that will actually appear on the ballot and which people will vote on accurately reflects the language that will be amended to the state constitution.
Here's the language that will actually be amended to the constitution:
All voters voting in person must present valid government-issued photographic identification before receiving a ballot. The state must issue photographic identification at no charge to an eligible voter who does not have a form of identification meeting the requirements of this section. A voter unable to present government-issued photographic identification must be permitted to submit a provisional ballot. A provisional ballot must only be counted if the voter certifies the provisional ballot in the manner provided by law.

All voters, including those not voting in person, must be subject to substantially equivalent identity and eligibility verification prior to a ballot being cast or counted.
Here's the question that will be on the ballot:
Shall the Minnesota Constitution be amended to require all voters to present valid photo identification to vote and to require the state to provide free identification to eligible voters, effective July 1, 2013?
That's the quick rundown and below is an embed of The Uptake's live feed of the proceedings.
Thanks for your feedback. If we like what you have to say, it may appear in a future post of reader reactions.