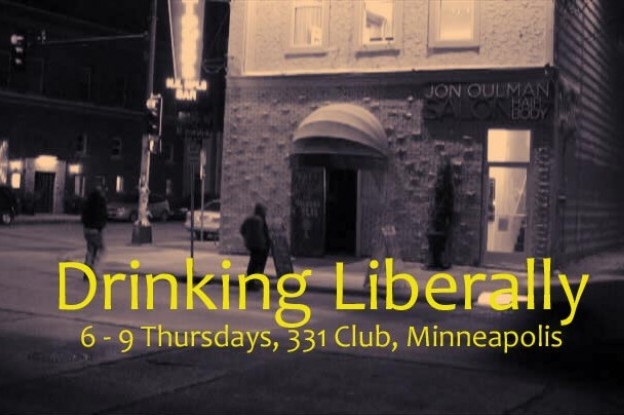 Drinking Liberally kicks off the DFL SD60 pub crawl
Tomorrow night, Thursday the 30th of August, Drinking Liberally will be the first stop on the Senate District 60 pub crawl. Third ward council member Diane Hofstede will be at the 331 Club with the rest of the pub crawling crew at 6:30. Greg Oliver, chair of the district will be there, too, and we expect lots of other  DFLers, as well.
There will be stops later in the evening at Mayslack's, Jimmy's Bar, and Grumpy's NE. There will be more politicians along the way: Kari Deidzic, Jenny Arneson (school board), Diane Loefler, and Kevin Reich.
We will meet for Drinking Liberally starting at six, as usual. I hope many DLers will be there to help kick off the pub crawl and make some new DFL friends in the senate district and the city ward where the our DL home is located.
Thanks for your feedback. If we like what you have to say, it may appear in a future post of reader reactions.