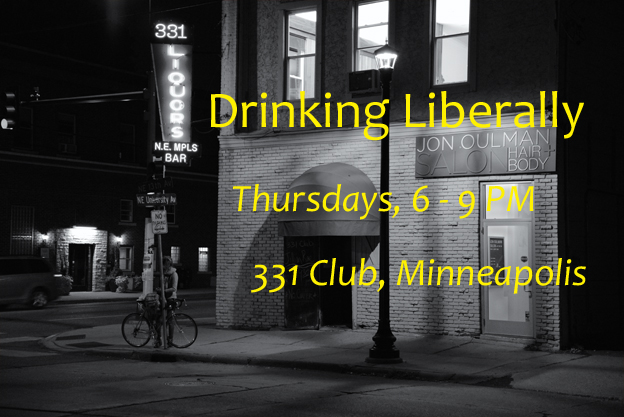 Party at Drinking Liberally this week!
We didn't have a Drinking Liberally election night watch party (we're sure you all found a party somewhere, anyway), but we're going to make up for it on Thursday. The meeting this week will be dedicated to having fun and celebrating the great results from the election on Tuesday.
There isn't much else to say, except that we meet from six to nine PM at the 331 Club this Thursday, November 8th — and every Thursday (except Thanksgiving). If you're new to Drinking Liberally, check out our page on the national Drinking Liberally website, and know that the biggest crowd is usually from seven to eight-thirty or so.
Thanks for your feedback. If we like what you have to say, it may appear in a future post of reader reactions.