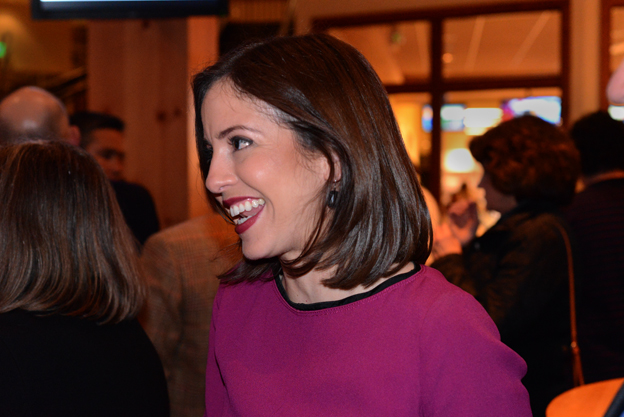 A historic night in Edina and all of SD49
In a district that a week ago the Deputy, the outgoing Senator Geoff Michel said, really, it's no sweat for the Republicans; the DFL always gets excited, but it never wins, elected three DFLers to office: Melisa Franzen to the Senate, and Ron Erhardt and Paul Rosenthal to the House. Congratulations to all three. Paul is returning to the House after having been beaten in 2010 by, let's see, Pat Mazorol, who decided he really didn't want the job. Ron served in the House before, too, for nine terms as a Republican. He was summarily dismissed by the Republicans for voting for a much-needed gas tax increase and became a DFLer. A lot of people told him over the years that he was really a DFLer, anyway.
Melisa is the newcomer, and she beat Keith Downey, a House back bencher and gubernatorial aspirant who wanted to move over to the Senate. It was, by most accounts, the most expensive legislative race in the history of the state.
The SD49 party on election night was a wonderful thing: the president, Amy Klobuchar, taking both houses of the legislature, the amendments, and of course, the victory of our three candidates. Here are just a few photos from the event.
Thanks for your feedback. If we like what you have to say, it may appear in a future post of reader reactions.