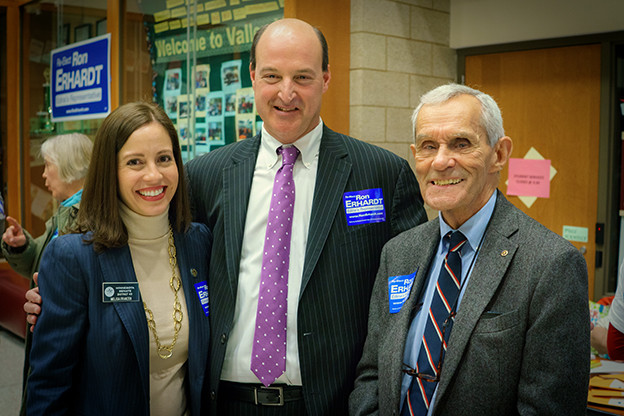 Endorsing Ron Erhardt
There are three legislators in SD49: Senator Melisa Franzen, Rep. Paul Rosenthal (49B), and Rep. Ron Erhardt (49A). They are all DFLers, and they are all running for re-election. Rep. Erhardt has two challengers for the DFL endorsement at the April district convention. I asked both Sen. Franzen and Rep. Rosenthal whom they supported. Here are their answers.
Senator Franzen:
Ron is a seasoned legislator who knows how to get things done. He is pragmatic, hardworking and effective. I consider him a mentor and can't imagine our district without him. The SD49 Democrats have an ideal team representing our district at the Capitol in large part due to Ron's stature.
Representative Rosenthal:
I don't know anyone who has done more for his community and state than Ron. His dedication and deep understanding of transportation issues is second to no one in the legislature.
We need Ron's leadership this year — and next year, when I hope he is the chair of the transportation committee again.
Update: From article in this week's Sun Current (Edina) newspaper:
Erhardt is the co-DFL lead on the Transportation Policy and Finance Committee. He also sits on the State Government Finance Committee and the Taxes Committee.
Erhardt has a history of pressing transportation bills forward. He said in 2016, a transportation bill is one of his goals, only if both sides are willing to work with each other.
N.B. Here's my own endorsement of Ron.
Thanks for your feedback. If we like what you have to say, it may appear in a future post of reader reactions.