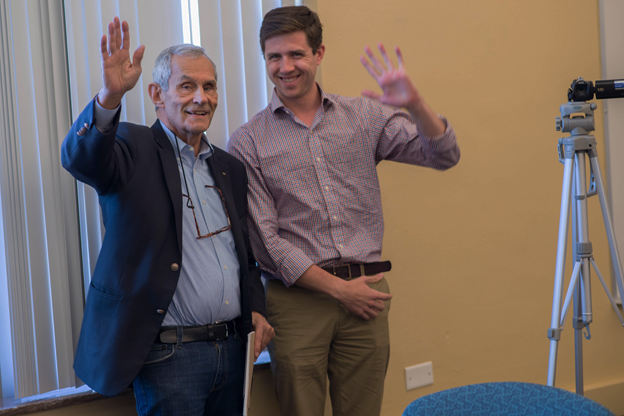 Welcome to the town hall meeting!
Senator Melisa Franzen (SD49) and Representative Ron Erhardt (HD49A) held a mid-session town hall meeting at the Edina Community Center on April 21st.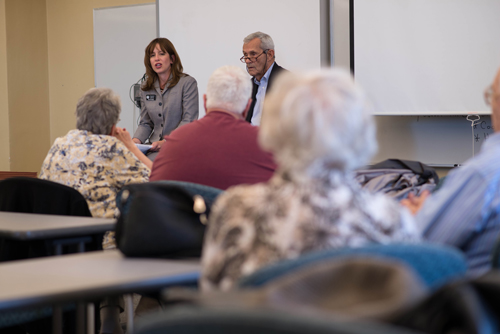 Addressing the young crowd in attendance, the two legislators described some of the accomplishments of the session thus far: the anti-bullying bill and the minimum wage bill. There was some discussion of bonding items, transportation funding, and the disposition of the anticipated budget surplus.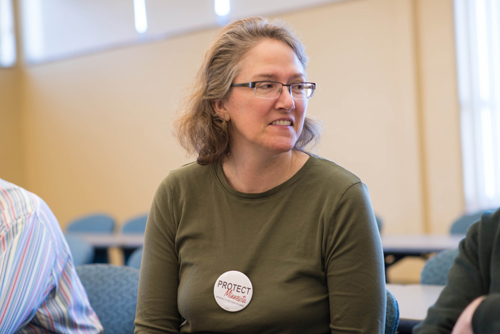 Heather Martens was there to urge the passage of HF 3238/SF 2639, a bill to prune domestic abusers of their guns. The bill is awaiting a floor vote in both chambers. Both Franzen and Erhardt expressed general support for the idea.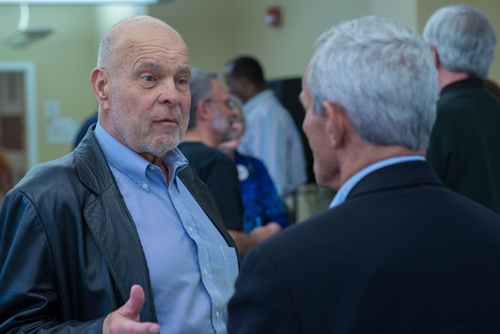 It was a generally friendly crowd.
Thanks for your feedback. If we like what you have to say, it may appear in a future post of reader reactions.