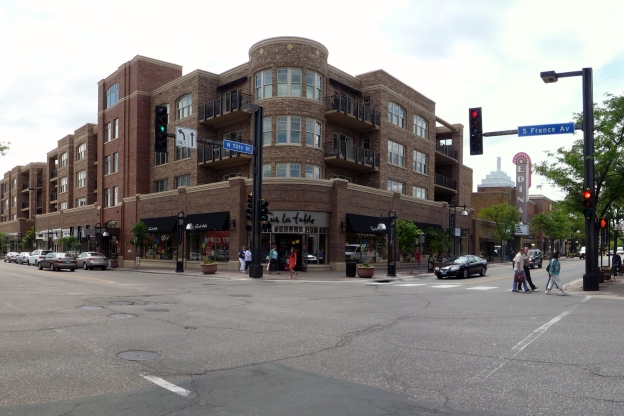 Better Know a Senate District: 49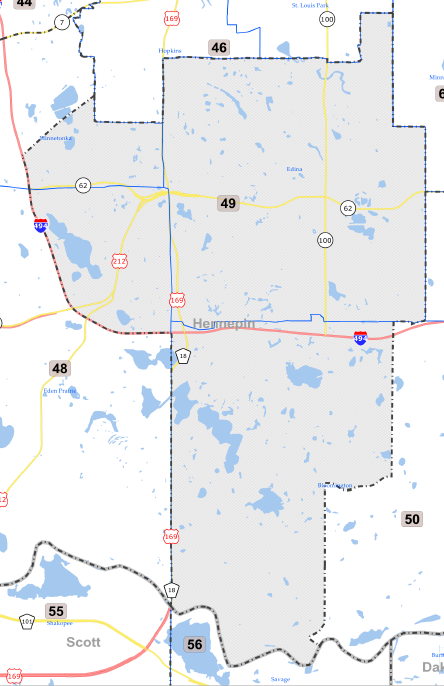 The new Senate district 49 is mostly made up of the old 41, with small parts of 40, 42 and 44 also in the mix. Obama got 55% of the vote in 2008 in the new district, to John McCain's 44%, meaning this is a slightly Democratic leaning seat, but it's also Edina. So there's that.
Also of note, all three races are open seat races, with all three incumbent Republicans retiring, only one of whom, Keith Downey, is running for higher office.
The district was the subject of an attempt of the legislature to slightly rework the boundary between it and Senate district 39, which was vetoed by Governor Dayton.
This is a description of the situation by our very own Steve Timmer:
It's the Yorktown complex, there are some apartments and some condos there. It's quite large with several buildings. I don't know the exact line, but I suspect that it is drawn between buildings, not down a hallway.
Then later.
The line does go right down a freakin' hallway. What a disaster.
There you have it.
The Senate race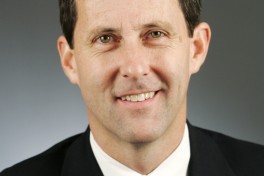 Keith Downey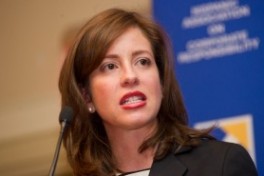 Melisa Franzen
The Senate race features Representative Keith Downey running to replace the retiring Geoff Michel. In the 2010 Crimson tide Downey beat Kevin Staunton by less than 700 votes, in a race where both candidates raised a ton of money. In 2008 he won with less then 37%, benefiting from a split field of apostate Republican turned Independent (and now DFL endorsed candidate for House) Ron Erhardt and DFL nominee Staunton.
Staunton was running for the second time in 2010 when he came oh so close to winning despite the GOP wave and we don't yet know how Melisa Franzen will do as a candidate, although early indications are encouraging. But Keith Downey hasn't really done anything to win over swing voters in the district since he's been in office.
This one is a toss up.
The House races
A side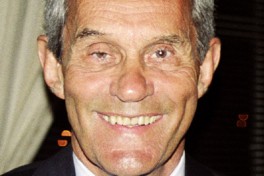 Ron Erhardt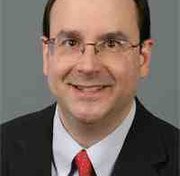 Bill Glahn
You might remember Ron Erhardt from the previous paragraph, and elsewhere, he's the Republican, turned Independent, turned Democrat who lost the GOP endorsement for state Representative in 2008 after voting to override Governor Tim Pawlenty's veto of the transportation bill.
He then went lose in the 2008 general election, running as an Independent. He's made the conversion complete now, running this year as the DFL endorsed candidate in the A side of the new Senate district 49.
Unfortunately for Ron, he won't get the chance defeat his old rival Keith Downey, a man that we've already discussed. Instead, Erhardt is facing off against consultant, Bill Glahn (What is it about this district and consultants anyway? Is every Republican in Edina a consultant?).
Glahn also worked for the Pawlenty administration as Director of the Minnesota Office of Energy Security and Deputy Commissioner of the Department of Commerce.
The A side is the slightly bluer side of the district and Erhardt is a former Representative who should have a decent amount of cross-over appeal, but fundamentally it's an open seat race in a toss-up district and we don't yet know how Glahn will do, so even though I'm tempted to give Erhardt the edge, I think we have to classify this race as a toss-up for now.
B side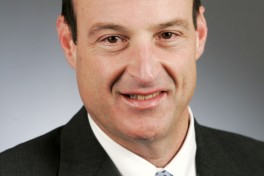 Paul Rosenthal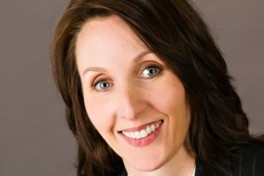 Terry Jacobson
DFL endorsed candidate Paul Rosenthal lost to retiring Representative Pat Mazorol in 2010 by 5 points after winning election in 2008 by 5 points after losing his challenge to the incumbent Republican in 2006 by 7 points. So I guess if there's a pattern there he should win this year by seven right?
His challenger for this open seat is, wait for it… consultant, Terry Jacobson.
It's always hard to know how first time candidates will perform, so until we get a better idea, i.e. fundraising numbers,  this race is a toss up.
Thanks for your feedback. If we like what you have to say, it may appear in a future post of reader reactions.