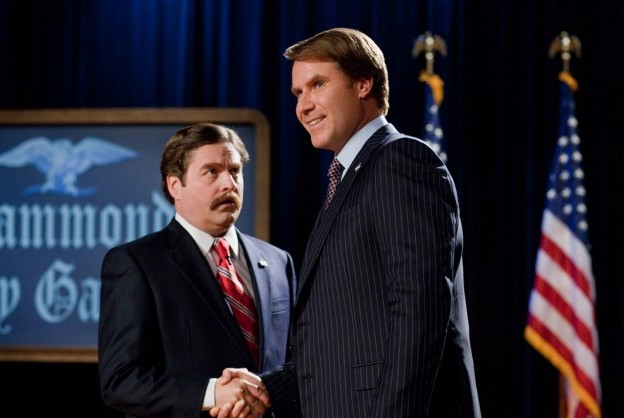 Cam Brady Campaign Party at Drinking Liberally!
Don't know who Cam Brady is? Well, he's a North Carolina congressman who is in some trouble. There are some really big money types who are running a guy Marty Huggins against him.
And we're going to help by throwing a campaign party for Cam at Drinking Liberally at the 331 Club on July 12th.
Still doesn't ring a bell?
Really, it's a movie — The Campaign — that will be released by Warner Bros. on August 10th. Cam is played by Will Ferrell and Marty is played by Zach Galifianakis. Here's a trailer:
Warner Bros. did offer us some movie passes and other memorabilia to give away at Drinking Liberally. But you'll have to earn them, because we're going to play political trivia. If you like politics, and you're a movie buff, this is the one for you. We'll show the trailer and a couple of campaign ads for the candidates, too.
The party starts at 6 PM at the 331 Club in Minneapolis on Thursday, July 12th; the trivia competition will start at 7 PM.
We won't raise a dime for Cam, but it ought to be a lot of fun.
Thanks for your feedback. If we like what you have to say, it may appear in a future post of reader reactions.