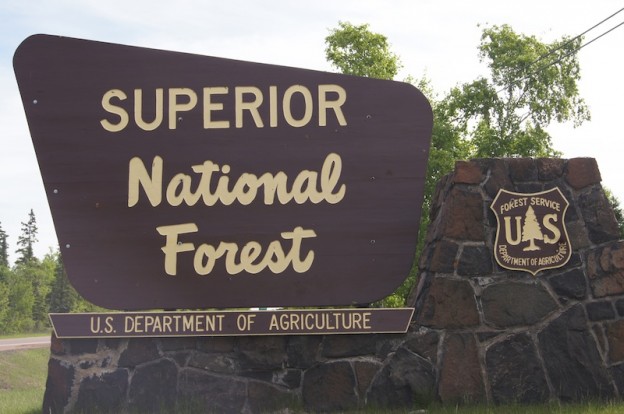 "Mine, log, and lease the hell out of that land"
Tuesday, the Minnesota Department of Natural Resources (DNR) announced the hiring of Aaron Vande Linde as the new School Trust Land administrator. Previously, Vande Linde served as transactions manager in charge of the DNR's mineral lease program. The move signals that the same aggressive approach to selling mineral exploration leases is coming to school trust lands in northeastern Minnesota. Vande Linde was hired into a position created by the school trust land law that passed with wide bipartisan margins in April. In this new position, he'll be responsible for implementing the vision of the Legislature in managing these lands. Or as Rep. David Dill (DFL – Crane Lake) so delicately put it, to "mine, log, and lease the hell out of that land that we get in the change."
While the school trust land law was hustled through the legislature under the cover of rhetoric claiming it was about funding education, the changes to the law and the subsequent hiring of DNR's mineral leasing chief demonstrates it's just another giveaway to mining companies. Vande Linde's charge according to the new school trust land law is to maximize the long-term economic return from school trust lands, and not to preserve land for its recreational or ecological value. As the law states:
When the commissioner finds an irresolvable conflict between maximizing the long-term economic return and protecting natural resources and recreational values on school trust lands, the commissioner shall give precedence to the long-term economic return in managing school trust lands.
Rep. Chip Cravaack's attempt to force the US Forest Service to exchange school trust lands held inside of the Boundary Waters Canoe Area Wilderness with land coveted by mining companies elsewhere in the Superior National Forest adds to the risk of these decisions. Mining companies stand to gain preferential access to a wide swath of northern Minnesota, free from some restraints placed on them by federal land ownership (such as prohibitions against open pit mining in Weeks Act.)
Once again, it's disappointing to note that the areas of bipartisan agreement in Minnesota seem to be a) build a stadium, b) build an obscene mega-bridge over a national Wild and Scenic River and c) mine the hell out of everything.
Thanks for your feedback. If we like what you have to say, it may appear in a future post of reader reactions.