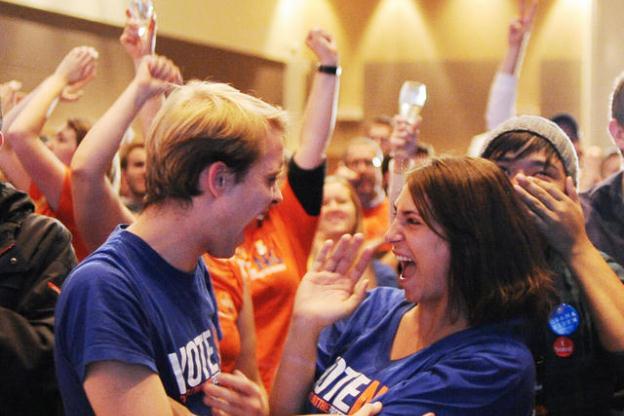 Nov 12, 2012, 9:00 AM
Marriage Equality for Minnesota Now!
The victory of the Vote No side on the marriage amendment was righteous and joyous, but work remains to be done. Despite winning a clear mandate for marriage equality, the new leaders of the Minnesota Legislature have responded carefully when asked if they will take up the issue in this legislative session. "The budget comes first" is the right priority, but it deflects the real question "what then?"
I don't mean to be critical of Governor Dayton, Senator Bakk, and Representative Thissen. They are in a tough spot, caught between the enthusiasm of people who want to finish the job and the caution of a caucus that just got back into power at the Legislature. The electoral calculus is not easy, either. Many legislators would be happy to see marriage and LGBT equality fade as an issue, or wait for the courts to solve it for them. It's tempting for DFL leaders to put it on the back burner. In fact, unless they hear from their constituents loudly and clearly, that is exactly what they will do.
Do you want them to put it on the back burner, to be addressed "later?" Or do you want to send a clear message that you want marriage equality for Minnesota now?
Sign the petition and ask Governor Dayton and the Minnesota Legislature to pass and sign legislation guaranteeing marriage equality for all Minnesotans in this legislative session.
Thanks for your feedback. If we like what you have to say, it may appear in a future post of reader reactions.