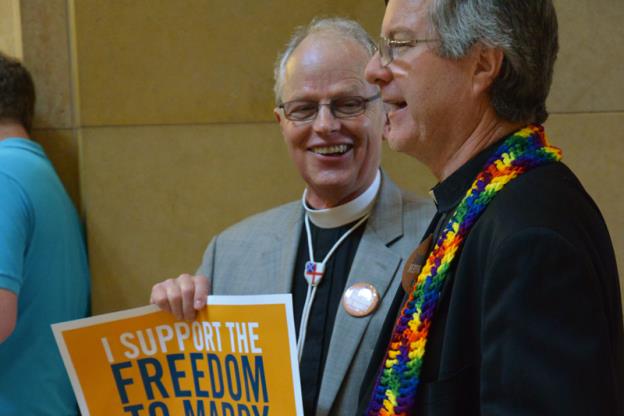 Is Marriage Equality a legal, moral or religious issue?
Right before the Minnesota House vote on May 9th on Marriage Equality, I found two clergy members with opposing views in the Capitol rotunda. Large crowds came to urge lawmakers on either side of the aisle to vote both for and against the bill.
The bill passed 75 to 59 by the DFL-controlled House. Four Republicans crossed the aisle to support the bill, while two DFLers opposed it.
After the vote, I went into the House chamber and interviewed several lawmakers. Representative John Persell (DFL 05-A) explained this isn't a religious issue, but rather a constitutional one that concerned contract law.
Thanks for your feedback. If we like what you have to say, it may appear in a future post of reader reactions.