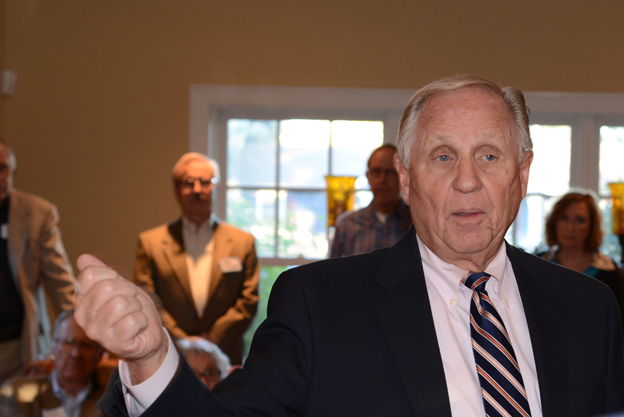 Thanks to Governor Arne Carlson for tipping the balance
May I say a personal Thank You to Fmr. Governor Arne Carlson. He is making a difference in this campaign. Lots of people mentioning him.

— Doran Schrantz (@DSchrantz) November 5, 2012
That's a tweet from the Executive Director of ISAIAH, one of the coalition partners in the Our Vote, Our Future campaign. Governor Carlson is a co-chair of the campaign, and he's been a great (and knowledgeable) spokesman against the voter restriction amendment. He's made many appearances on behalf of the Our Vote, Our Future Campaign, including recently in a very effective television ad with Governor Mark Dayton.
Just a week ago, Governor Carlson was on the LeftMN Radio Hour. In case you missed it, here is the interview portion that we recorded with him.
We also thank Governor Carlson for his service to Minnesota on this important issue.
Thanks for your feedback. If we like what you have to say, it may appear in a future post of reader reactions.