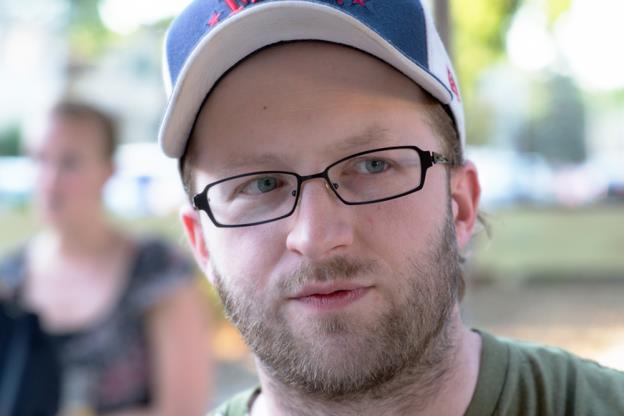 The Weekly Wrap 6-15
♣ Today the Democratic-Farmer-Labor party is holding an endorsing convention in the city of Minneapolis. However, the real shock would be if any endorsing actually happens.
It takes 60% to get the endorsement and with numerous viable candidates seeking the endorsement that will be quite the challenge.
♣ I've linked to talk of a possible Kurt Zellers run for Governor in these electronic pages before, and am doing so again, even though nothing has really changed:
Buzz is growing that fmr. GOP Spkr. Of the House Kurt Zellers is nearing an announcement that he'll be a candidate for Governor in 2014.
Growing buzz, that's the new development as it concerns former Speaker of the Minnesota House Kurt Zellers.
♣ Another possible Republican candidate for Governor has apparently moved closer to an actual run.
According to inside sources, state Sen. Dave Thompson has retained Jon Seaton of the Meridian Group to be his lead consultant in a race for governor.
♣ Senator Julianne Ortman's name had been floated as being a potential Al Franken challenger and this week she confirmed that she is considering the race:
Ortman told the Associated Press on Monday that it's a tough decision she'll make after discussions with her family and political advisers in the coming weeks. The state senator from Chanhassen has been discussed as a possible candidate but she had not publicly addressed the speculation until Monday.
This is the very same Julianne Ortman who was recorded by Micheal Brodkorb discussing the possibilities of settling his employment dispute with the Senate:
A source who heard the audio said that in the 15- to 20-minute recording, state Sen. Julianne Ortman of Chanhassen spoke with Brodkorb about the possibility of settling the case. In the conversation, according to the source, Ortman indicated a desire to bring in a mediator to work with both sides.
♣ Due to the weekly nature of the Wrap, there are some stories that materialize and then vanish in a single Wrap's time frame. Such is what happened with Jeremy Miller's possible run against Minnesota First District Congressman Tim Walz.
Early in the week there was this:
Winona Republican state Sen. Jeremy Miller is considering a run against 1st District DFL Rep. Tim Walz.

…

"At this point, I am considering it," Miller said. I am exploring that possibility. It is something I will have to talk over with my family," he said.
By Friday though, the story was already over with:
Republican State Senator Jeremy Miller from Winona says he has decided not to run against incumbent DFL-er Tim Walz for Minnesota's First District seat in Congress.

…

Miller says with one young son and twin boys due to be born in August, he's going to focus on family, and the family recycling business, as well as his duties as a State Senator.
Miller, almost certainly, would have been the strongest candidate that Republicans could field against Tim Walz (Miller got 57% of the two-party vote in Senate district 28, a district that Barack Obama got 55% of the two-party vote in), and he would have had a free shot at the seat since he doesn't have to run for re-election as a state Senator until 2016, so he wouldn't have to give up his office to run for congress.
He's still young though, and I'm sure the thought of having twins in August and then turning right around and running what would have been a tough campaign for congress can't sound like a very appealing prospect.
♣ One week after Tom Emmer declared his candidacy, a second Republican has entered the Sixth District fray. On Wednesday, Rhonda Sivarajah announced that she is also running for the Sixth District seat left open by Michele Bachmann.
And then a third candidate, Senator John Pederson, stopped doing his Dora thing and got in:
Pederson said, "I have practically lived the sixth Congressional District my whole life and I have good understanding what working families and their employers are experiencing in this current economic environment."
Here's the updated list I've been keeping of who's in and who's out in the Sixth:
Tom Emmer – running
Rhonda Sivarajah – running
John Pederson – running
Phil Krinkie
Rep. Matt Dean
Pat Shortridge
Rep. Tim Sanders
Sen. Mary Kiffmeyer
Pete Hegseth
Amy Koch
Rep. Peggy Scott
Sen. Michelle Benson
♣ Two Democrats have surfaced as possible candidates for the Sixth District seat. The first is "the lead-prevention lady":
A Circle Pines woman and lead-abatement activist has become the first DFLer to announce a run for the congressional seat now held by Rep. Michele Bachmann.

Judy Adams said Monday she will seek the DFL endorsement in Minnesota's 6th Congressional District.
The other is Sartell Mayor Joe Perske:
Perske said Wednesday he's mulling a candidacy in Minnesota's 6th Congressional District, which includes St. Cloud, in response to a Times inquiry. A Sartell Middle School teacher, Perske has been mayor of Sartell since January 2011.
♣ This Roll Call piece about Stewart Mills, possible challenger to Rick Nolan in Minnesota's Eighth Congressional district, has been making the rounds this week. It touts Mills as possibly being a strong challenger to Rick Nolan, which may certainly be the case.
It remains to be seen though how the eighth district will play going forward. In some ways Chip Cravaack's win over Jim Oberstar was a huge shock, Oberstar had previously had no problems dispatching even credible opponents with ease. In other ways it was not so much a shock, despite Oberstar's absurd margins, the district wasn't nearly as Democratic at the Presidential level, suggesting that regression to the mean was coming at some point.
Jim Oberstar had been defying gravity in his district for a long time and in 2010 he could do it no longer. And while Rick Nolan's nine point win in 2012 was nowhere near the margins that Oberstar used to rack up, it still far exceeded what the district's PVI suggests he should have won by.
It seems pretty clear that Minnesota's eighth district trends more Democratic at the congressional level than PVI, a metric that only uses Presidential data, gives it credit for. But how much of this was Jim Oberstar and how much of it is the district itself remains to be seen.
I doubt Rick Nolan starts racking up the 30 point margins that Oberstar regularly did, but what kind of margins could we expect him to achieve against an average Republican opponent. 10 points? 15? Or less? Can Stewart Mills overcome the districts lean in a normal year, or would he need a 2010 style wave to have a chance?
These are all questions and at the moment I'm not sure what the answers are.
♣ MN United announced some of the Legislator's they will be helping get re-elected in 2014:
MN United PAC, the political fund formed by gay marriage advocacy group Minnesotans United for All Families, announced its "Minnesota 15″ initiative — a list of lawmakers they've targeted as "priorities" to support for re-election next fall. Minnesotans United named five lawmakers on the list on Thursday, all of whom are rural Democrats serving in the state House.
The five that were announced are:
Joe Radinovich
Shannon Savick
John Persell
Roger Erickson
Tim Faust
Thanks for your feedback. If we like what you have to say, it may appear in a future post of reader reactions.