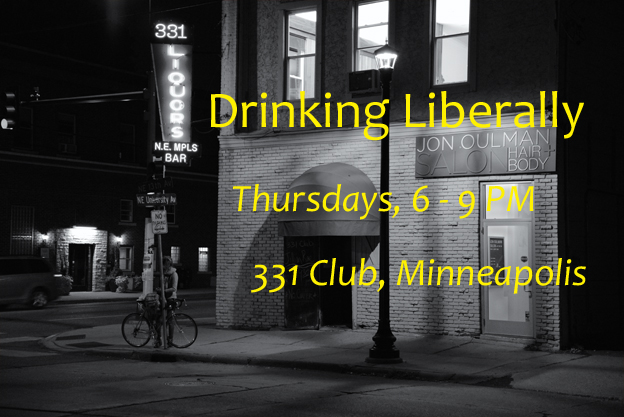 DL Teacher Appreciation Night Introduction
Last Thursday, October 17th, we had a forum and teachers' appreciation night at Drinking Liberally. There were speakers (including teachers!); their videos will follow in the next couple of days. In the meantime, here's the introduction to the program, and my own little paean to teachers. There were some teachers there who told me they enjoyed it.
Introduction to Teacher Appreciation Night At Drinking Liberally from LEFT MN on Vimeo.
Thanks for your feedback. If we like what you have to say, it may appear in a future post of reader reactions.