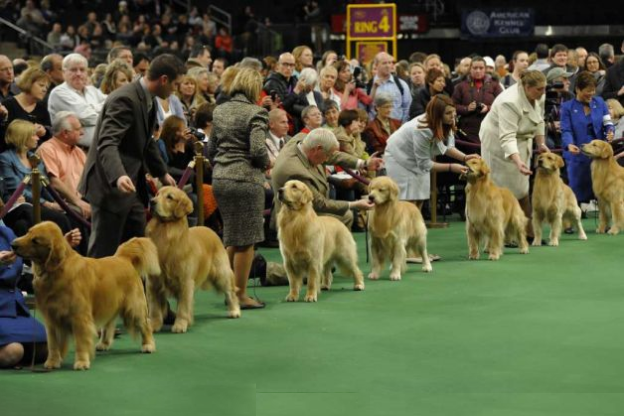 Picking dogs and candidates
Michael Brodkorb reports at Politics.MN, rather incredulously it seems, that the Republican Party of Minnesota's chair Keith Downey wants to turn the party into the American Kennel Club. Michael wouldn't say it, so I will.
If you don't have papers, says Downey, don't come to us for endorsement.
Quoting Michael now:
Chairman Downey recommends a policy be created that would identify criteria for endorsement; policy can include:

Candidates seeking endorsement cannot have run as a DFL or Independence party candidate within the last two cycles.

Cannot have run a primary against an endorsed candidate in the last two cycles.

Cannot be endorsed if candidate has been a party officer in another political party. 

Dave Thul (CD1) added the list agreement should be used as leverage to get potential candidates to abide by the endorsing policy.  

Draft policy will be forthcoming.
This one sounds like a real winner, doesn't it? Here again, quoting from the Politics.MN article, is Dave Thul:
No one wants to impose penalties for those seeking to run in primaries against our endorsed candidates, rather, we want to make sure Republicans understand that the endorsement given by our activists carries a significant value.  While anyone is free to run against an endorsed candidate in a primary, we as a party need to protect our endorsement process by giving endorsed candidates our full focus and resources.
If the DFL applied such a rule, it would not be able to endorse sitting governor Mark Dayton for re-election in Duluth this spring. I can't imagine that a party would ever be that foolish.
Wait a minute! There is a precedent! The MNGOP refused to endorse sitting governor Arne Carlson in 1994.
Happy days are here again!
Thanks for your feedback. If we like what you have to say, it may appear in a future post of reader reactions.