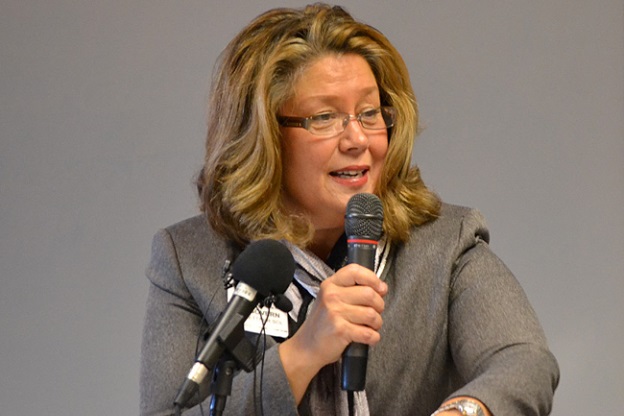 The Weekly Wrap 1-19
♣ In a move that was shocking to pretty much no one, Lt. Governor Yvonne Prettner Solon announced on Monday that she will not be part of the DFL Gubernatorial ticket in 2014.
The question now is who will join the Dayton re-election ticket. And while I have no idea who that will be, there are some qualities this person is exceedingly likely to possess. They will be a woman, as have the last six Lt. Governors in Minnesota. They will also have no higher political ambitions, as the Lt. Governor spot is the place where political careers go to die.
♣ Current Chairman of the Minnesota Republican Party, Keith Downey, is proposing some changes to the parties endorsing rules, they are;
Candidates seeking endorsement cannot have run as a DFL or Independence party candidate within the last two cycles.
Cannot have run a primary against an endorsed candidate in the last two cycles.
Cannot be endorsed if candidate has been a party officer in another political party.
In other words, in response to the Republican parties troubles attracting people from outside of their tent, Chairman Downey's response is to further shrink that tent… in order to help the party grow. Here are quotes in response to these proposals from two people whom I don't often agree with, but do in this case:
Liberty activist Marianne Stebbins, called the proposed policy "idiocy." Stebbins added, "I don't believe this could be approved." "The Republican Party is shrinking and they want to keep people out," added Stebbins. Former state central committee member and BPOU chair John Gilmore said, "at a time when the value of the party's endorsement is at an all time low, Chairman Downey appears intent to make it completely worthless."
I honestly don't know what the point of these new rules are. I mean, didn't Ronald freaking Reagan run against a sitting Republican President? Didn't former Minnesota Senator Norm Coleman get elected as Mayor of St. Paul as a Democrat? What is the point of making it so that people like that can't be a part of the Republican party in the future?
It doesn't make any sense to me, but I guess Keith Downey knows what he's doing, right? Right?
♣ Governor Mark Dayton's campaign announced their fundraising haul for the year:
Preparing for a re-election campaign, Democratic Gov. Mark Dayton says he'll report having raised roughly $1 million in 2013.
♣ In addition to the Governor's fundraising totals, fundraising numbers continue to be announced for the gaggle of Republicans seeking to unseat him.
According to Republican businessman Scott Honour's campaign, he had raised "over $500,000 from individual donors," by the end of December.
Hennepin County Commissioner Jeff Johnson ($240,000) and Senator Dave Thompson ($120,000) already announced their fundraising totals from last year. Marty Seifert and Kurt Zellers have not yet released their totals. In the case of Marty Seifert, he's only been in the race for a few months so he probably doesn't have much to report. In the case of Kurt Zellers, well, he's been in the race for a long time now.
♣ Al Franken also announced his fundraising totals for the year, and it was certainly a big number:
Including the $2.1 million raised in the three months ending Dec. 31, Franken's campaign said it had $4.8 million in its coffers at the start of an election year that Republicans hope will go their way, in part by defeating deep-pocketed Democratic incumbents such as Franken.
As is pointed out in the linked article, among the Republicans seeking to challenge Franken, only Mike McFadden ($1,700,000) has announced his fundraising totals to date, meaning the rest of the cast is likely much further behind.
♣ In a story that has parallels to a story first reported on LeftMN over a year ago, it seems that Ernie Leidiger isn't the only Minnesota Senator who has been delinquent in paying back a small business administration loan.
State Sen. Sean R. Nienow, R-Cambridge, and his wife, Cynthia, have been sued and are accused of failing to make payments for the past 3½ years on a $613,000 loan they took out from the Small Business Administration (SBA).
Nienow was re-elected in 2012 by almost ten points, and his district sports an hPVI of R+8. But of course as a Senator he is not up for re-election until 2016.
My favorite part of the article:
In the official directory of the state Legislature, he is described as a "consultant" with no additional details.
Because of course he's a consultant.
Thanks for your feedback. If we like what you have to say, it may appear in a future post of reader reactions.