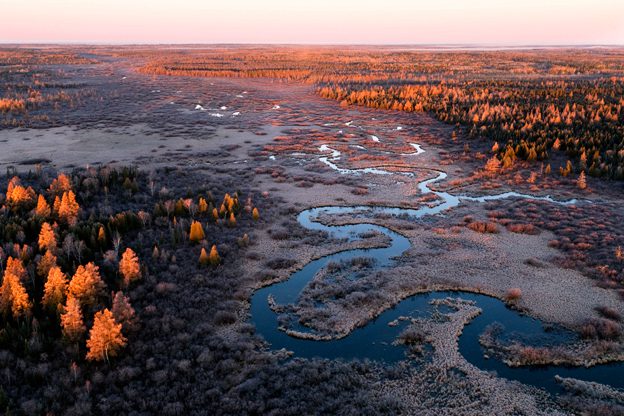 Stauber and Emmer to save the day for Twin Metals
Take this, sulfides opponents!
Members of the U.S. House of Representatives' Western Caucus, including Eighth District Representative Pete Stauber are seeking an investigation of what they've termed an "Obama Administration scandal-plagued land grab in northern Minnesota."

Stauber, caucus chairman Paul Gosar of Arzona, and Minnesota's Tom Emmer, are seeking a U.S. House investigation into Obama Administration actions in late-2016 that temporarily curtailed the Twin Metals Minnesota project and set the wheels in motion for a potential mining ban in some parts of northeastern Minnesota.
(Ely Echo)
Here is a congressional letter. I don't publicly bash Democrats, but I have to note that the actions of a Minnesota U.S. Senator, who is also currently running for president, are referenced at some length. You'll have to read it and make up your own mind on that.
One's first thought – my first thought, anyway – is that this is a desperate effort, by sulfides diehards in panic mode, to distract from recent, well-publicized revelations of outright corruption regarding PolyMet/Glencore and Twin Metals/Antofagasta. But:
1. I get the impression they've been cooking this up for a while.
2. From what I've seen lately sulfides boosters are still feeling pretty cocky in spite of it all.
We'll see if the Strib, among others, splashes this all over the place, soon. Or if it's too ridiculous even for them.
Comment from Mac Hall: Hmmm … so Emmer/Stauber want a congressional investigation into "Obama Administration scandal-plagued land grab in northern Minnesota" for which they would like records of former Secretary of the Interior Sally Jewel.
No problem, right … just file a Freedom of Information Act requests demanding "all documents and communications involving federal agency employees and external organizations, including environmental and conservation groups" — which they did.
Will they get it ?
Well, considering that Andrew Wheeler, the new EPA administrator, has signed a new rule allowing him and other political appointees to review requests for public documents and decide which ones to release, they probably will — because this is Republicans investigating the Obama Administration actions.
Anyone willing to wager that if a request was made by Democrats to investigate any irregularities and donor/business influences on the decision making process that led to the decision by the Trump Administration to reverse the Obama Administration action — that request would be denied ? ? ? ?
The Obama Administration took actions as it was ending to ban Arctic drilling and created two national monuments in the American West: the Bears Ears area in Utah, and the Golden Butte in Nevada … ya gotta wonder what actions the Trump Administration will take as it is leaving office (even to a Pence Administration in 2025).
All that aside, the message from Republican leadership has been (and echoed yesterday during the discussion of Trump's racist tweets) was not to waste money and time investigating Trump as "we were sent to Washington to resolve issues confronting working families — focusing on prescription drug prices, Medicare, Social Security and tax code" … so what do Emmer and Stauber want to do … spend monies and time to investigate Obama !
Thanks for your feedback. If we like what you have to say, it may appear in a future post of reader reactions.