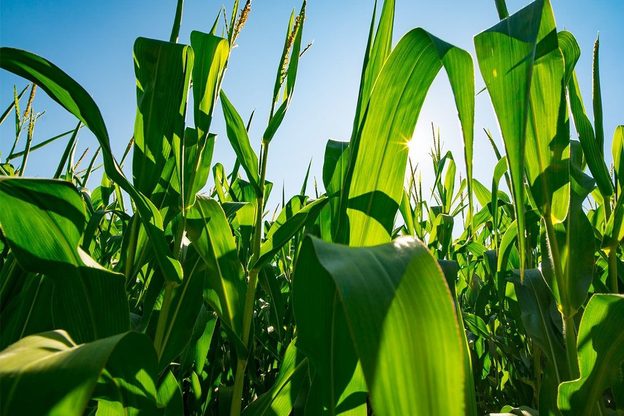 What kind of year will Minnesota's farmers have?
Heck if I know. For that matter, heck if anyone knows. Some data points (I'm focusing here on Minnesota's major crops, corn and soybeans, and also meat and dairy):
– Corn and soybean prices have spiked.
Experts in the soybean market like Davis attribute high corn and soybean prices to poor weather conditions in South America and America's Midwest and increased demand from China.

"It's basic supply and demand," Davis said.

Dry conditions in Brazil reduced the supply of corn and soybeans coming from South America's largest country while cold temperatures limited crops coming from the Upper Midwest.
(The Daily Record)
As the article notes most farmers don't have corn and soybeans to sell right now, at these prices.
– Gee willikers! Who woulda thunk it?! It turns out that Big Meat was never in anything like the dire, desperate place that was claimed.
Last year, as the meatpacking industry's frontline workers were infected with COVID-19 and the industry pushed claims of a meat shortage, companies in the U.S. exported more than $22 billion in meat products, continuing an upward trend in foreign sales since 2016.

Trade data from the U.S. Census Bureau shows that in 2020 the value of American meat exports reached its highest level since 2014…

USA TODAY reported in June 2020 that, while meat production tanked from mid-March through the end of April, exports increased and the industry never had to tap into its reserves.
(Midwest Center for Investigative Reporting)
(I note that the website to which that hyperlink takes you has a lot of great agriculture stuff.)
– The Biden administration has kept the Trump China tariffs in place, apparently as bargaining chips in ongoing negotiations. But U.S. financial markets are doing OK, to say the least, so it's all totally cool, right?
– The Biden administration is also picking a fight with Canada, over dairy.
As far as any legitimate governing efforts, to rectify the large-scale imbalances between the profits and power of actual farmers and farm communities on the one hand, and Big Ag, Big Processing, and Big Meat on the other, nothing like that seems to be out there at all.
Thanks for your feedback. If we like what you have to say, it may appear in a future post of reader reactions.