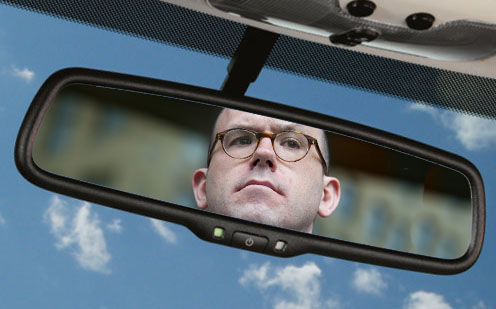 My favorite whopper
Dave Senjem looked in his rear view mirror last week after saying at the beginning of the session that he wasn't going to do it. And asked about the Brodkorb matter some time ago, he responded by saying it was in lawyer land. Good one, Dave.
But Senjem seems to be sticking his nose in the case now.
After saying on Friday that the lawyer hired by Cal Ludeman was charging between $200 and $300 an hour, he had to amend his remarks to acknowledge that the rate was $330 an hour. Whether he was low balling it or was truly ignorant of the rate, somebody ought to ask Senjem.
But the whopper I am referring to came in the same remarks:
Senate Majority Leader Dave Senjem, R-Rochester, said Friday afternoon that he did not know how much her services had cost the Senate.
"I'm not sure we've gotten a bill yet to be honest with you," Senjem told reporters. "The clock runs. I can't tell you as I stand here what the odometer is on this one."
That's Cal's story, too: no bills from the lawyer, and he's sticking to it:
The Star Tribune and other news outlets had formally requested access to any contract or invoices that Nolan had signed with the Senate. Cal Ludeman responded to the newspaper on Wednesday that while the Senate was required to provide the Star Tribune with copies of invoices, "to date, we have not received an invoice(s) from Dayle Nolan or her firm." Senate officials have said they do not have a contract with Nolan.
The letter from Dayle Nolan to Cal Ludeman outlining her representation was received by Cal on January 5, 2012.
It beggars belief to think that Nolan has not rendered a bill in nearly four months of representation. Her letter says that invoices will be sent monthly (which is a near-universal standard).
But Ludeman is right about one thing: there is no "contract," no written representation agreement, with Nolan. Nobody signed anything on behalf of the Senate.
After being faithful to his promise not to look back for so long, why is it that Senjem is getting involved now? He's certainly no better at telling the truth about what is going on.
One has to wonder if the Senate leadership is beginning the process of culling Cal from the herd. His leadership on the management of the dispute has not been inspiring, and he had a central role in creating the problem in the first place. It also appears that he may be keeping the Senators — even the ones in his own party — in the dark.
Thanks for your feedback. If we like what you have to say, it may appear in a future post of reader reactions.