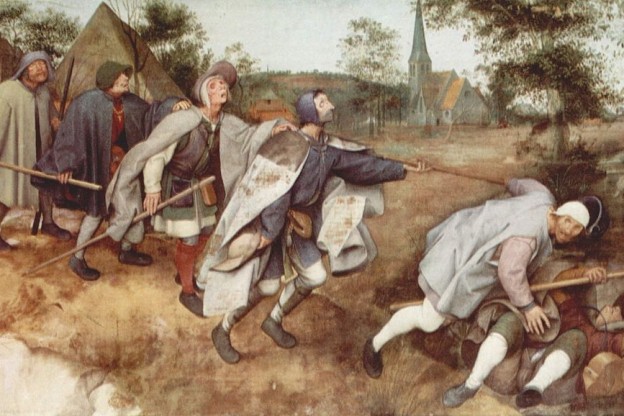 Jesus Christ: CEO
If that doesn't remind you of this, you aren't paying attention.
In a description of this event, CMBC Northland says:
Jesus had a great deal to say about the marketplace.  After all, the marketplace is where He found his disciples, performed countless miracles, and encouraged the masses.
Yes, remember Jesus closing the deal with a couple of disciples?
That's the Sea of Galilee you see in the background; it's gotten rather developed, hasn't it?
The miracle of warrants into cash is also legend.
And who can forget the amazing presentation Jesus made from the roof of the Mount Mini-Mall™ convenience store? I know I can't.
For the shockingly small sum of $4,900, you can by 40 full-day tickets to this event for your colleagues and to give away to the next generation of Christian business leaders. In exchange, you'll get 1) Name and logo on all email blast communications from CBMC (to 1,500 corporate execs and SMB owners), 2) Very Prominent display on two large signage [sic] at the event strategically positioned in the Grand Commons, 3) Name and logo on registration website, and as an additional bonus, 4) Public and verbal "thanks" during announcements at event [sic].
For the less faithful among you, there are smaller sponsorship packages available.
The organizers urge you not to miss this priceless networking opportunity; they expect 2,500 attendees and remind you that "American evangelicals represent the fourth highest GDP in the world." (But, Evangelicals, I'll bet the Catholic church has you beat! Something to strive for, eh!)
Really, though, who knew that the Kingdom of God was so filthy rich? I guess the Basketball Jesus™ turned his hoops scholarship into a great investment banker gig.
In spite of the boys and girls holding hands in the poster above, don't be misled about the CBMC, which stands for Christian Business Men's Committee. (It's a good thing they weren't the Christian Businessmen's Committee, or they would have had no end of troubles with the Canadian Broadcasting Corporation.)  The strategic direction of the CBMC is:
Changing lives of businessmen one life at a time by [inter alia] [seeking] to train all men in our movement to have basic skills for following our mission and vision.
So, no ladies need apply. Although they'd take your $4900. Clearly.
But the larger point — as Katherine Kersten would undoubtedly say — is the unmistakable implication by the organizers that you can use your Christian credentials to make some money. You have to wonder whether the next generation of the likes of Tom Petters, Trevor Cook and Frank Vennes will get their start right here.
Thanks to Ken Avidor for a heads up about this conference and an art history lesson, too.
Thanks for your feedback. If we like what you have to say, it may appear in a future post of reader reactions.