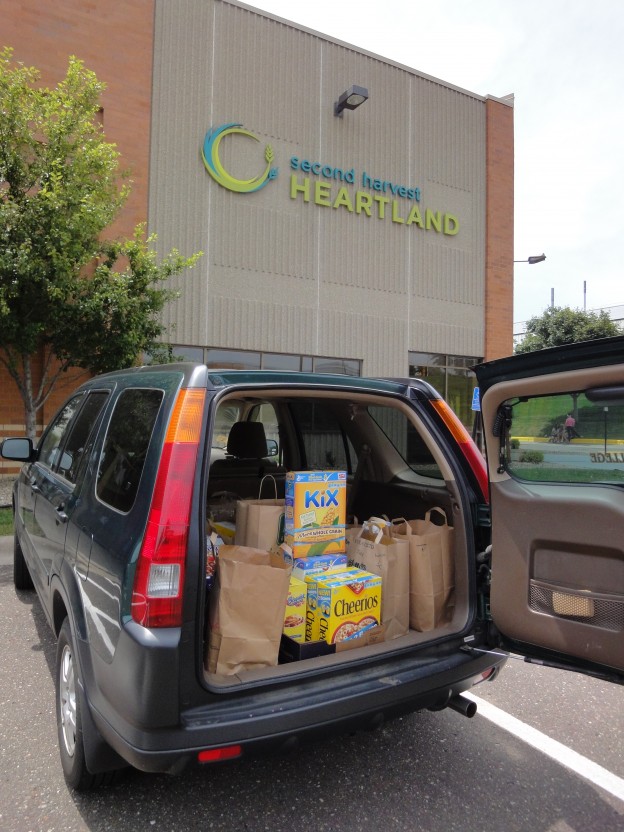 Thanks, General Mills: the video
As part of the Thanks General Mills! campaign, we collected General Mills food products at Drinking Liberally on June 28th. Here is a short video of the event. We collected 194 pounds of food and contributed it to Second Harvest. That's a lot of Cheerios (and other stuff, too), my friends. Thanks to all of you who were a part of this.
Thanks, General Mills at Drinking Liberally from LEFT MN on Vimeo.
The Thanks, General Mills! campaign isn't over. We've gotten wind of another collection event or two in the making.
And don't forget to get your heart valves and stents from St. Jude Medical, Inc. It opposes the gay marriage ban amendment, too.
Thanks for your feedback. If we like what you have to say, it may appear in a future post of reader reactions.