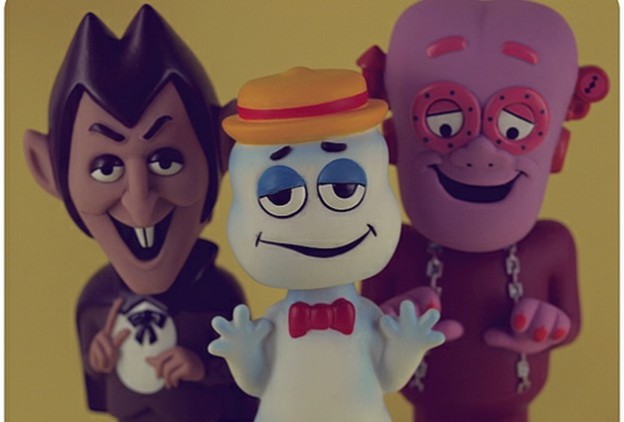 Thanks, General Mills (the WND way)
Spotted by the ever vigilant Ken Avidor: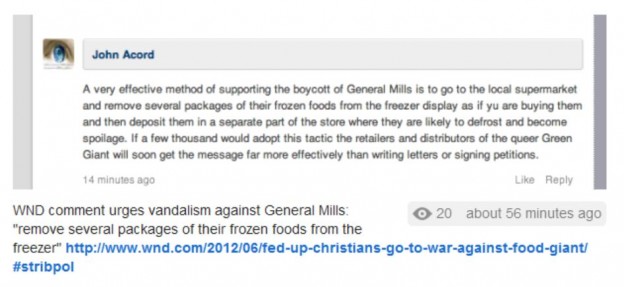 We'll have to put that idea to Minnesota for Marriage; I'm sure they'll embrace it.
On the other hand, if you don't think it is such a hot idea, bring fresh, unopened (and non-perishable) General Mills food products to Drinking Liberally Thursday night as part of the Thanks, General Mills! campaign. We'll deliver it to a food shelf.
UPDATE: Count Chocula and Frankenberry, but who is the ghost in the middle?
Thanks for your feedback. If we like what you have to say, it may appear in a future post of reader reactions.