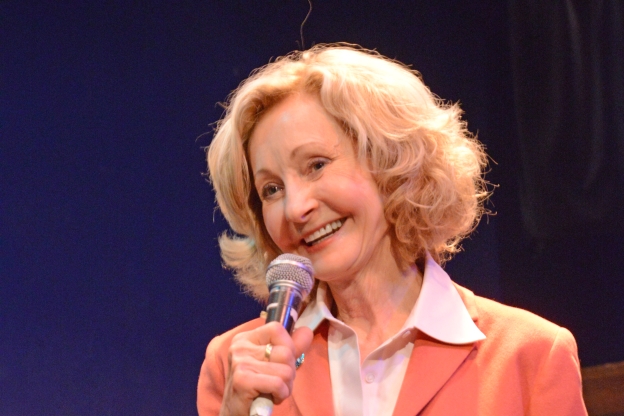 Diane Hofstede's visit to Drinking Liberally
On Thursday, April 25th, Minneapolis Third Ward Council Member Diane Hofstede was our guest at Drinking Liberally in Minneapolis. She is running for the seat again this fall. Diane has an opponent, Jacob Frey. The DFL city Ward 3 convention is Saturday, May 4th.
Ranked choice voting in Minneapolis makes the council and mayoral races extra interesting this cycle, and a potential nightmare to count. There are several wards with multiple candidates, and there are six — at last count, anyway — candidates for mayor (three of whom have been guests at DL: Gary Schiff, Mark Andrew, and Betsy Hodges).
Council Member Hofstede is the Chair of the city's Audit Committee and sits on, among others, the Ways and Means Committee and the Intergovernmental Affairs Committee.
Answering a question from the audience, Diane allowed as how the Intergovernmental Affairs Committee work had gotten a little easier this legislative session.
There were also questions from the group about Dinkytown redevelopment, ranked choice voting, recycling, and the Vikings stadium, of course.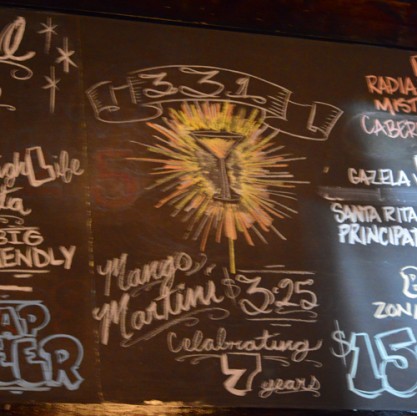 The 331 Club, where DL meets, is in the Third Ward. Council Member Hofstede recounted the purchase of the property by Jon Oulman, whose refurbishing of the bar and the installation of his salon upstairs was one the forces in the transformation of the 13th and University Avenues NE area into a fun destination of shops and restaurants. In 2010, 13th Avenue NE received a "best neighborhood" award from the New York Times.
You can read more about Diane Hofstede at her campaign website, including a list of endorsements from, inter alia, Walter and Joan Mondale, Keith Ellison, County Attorney Mike Freeman, the current mayor, R.T. Rybak, former mayors Don Fraser, and Sharon Sayles-Belton and more.
Update: Some ward conventions in Minneapolis are this weekend and they are spread over the next few weeks. The CITY convention is, of course, on June 15th.
Further update: Reader Bree writes: Small clarification:  Rybak did not endorse Diane.  He gave her his support, but specifically did not use the word endorsement.  He is also not listed among her endorsements on her website.
Apparently, not yet; it was announced the evening of Diane's appearance at DL.  And if someone says he "supports a candidate for re-election," I think it is a little pedantic to say that isn't an endorsement.
Thanks for your feedback. If we like what you have to say, it may appear in a future post of reader reactions.