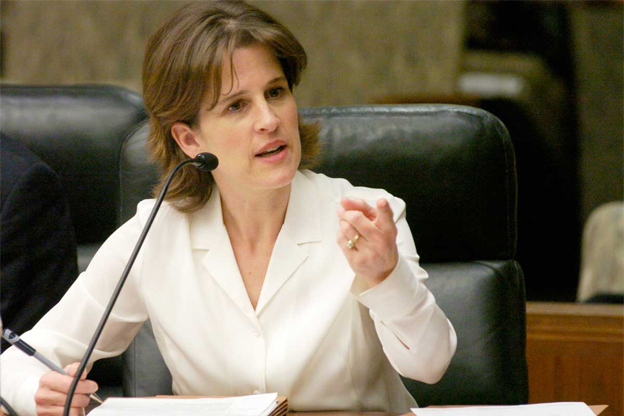 Rebecca Otto's visit to Drinking Liberally: the video
On September 25th, State Auditor Rebecca Otto was our guest at Drinking Liberally. In the ten years (this month) of the chapter's existence, she was the first incumbent state constitutional officer to speak to our group. Oh, sure, we've had mayors, congressmen, legislators, party leaders, academics, journalists, cartoonists, and lots of candidates, not to mention Lizz Winstead and Papa John Kolstad, but never a state-wide incumbent officer.
So it was kind of neat. Rebecca Otto is poised to win her third term in office in November. This video clip is a brief explanation of what the State Auditor does.
Thanks for your feedback. If we like what you have to say, it may appear in a future post of reader reactions.