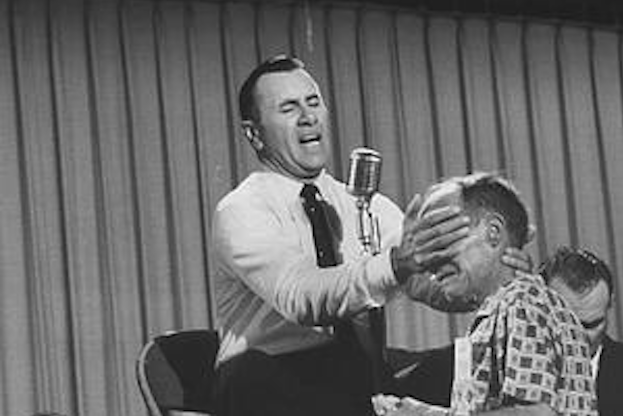 Minnesota Majority and the Oral Roberts playbook
Dan McGrath missed the perfect opportunity. In addition to threatening to close the doors at Minnesota Majority he should have said a god would take him. This approach worked for Oral Roberts, and Oral wanted $8 million, not just some chump change $20k.
Now I actually know a thing or two about Oral. It was our great pleasure to have his grandson stay with us for five days and nights. What a decent and amazing young man. He has a strong charisma like his grandfather Oral, but he doesn't share his grandfather's world view. So yup, I heard a few very private Oral stories from a then child who lived in Oral's secured compound. The grandson was an eye witness to just how $8 million comes in the door.
It was 1987, Oral revealed he'd be called "home" if the money didn't come in by March, this at least is the Wikipedia account. The year prior, 1986, he'd said he'd be dead by that year's end, I guess he got an extension.
But it worked and he got the money.
McGrath should have used a more dire consequence. Getting called "home" is so much more threatening than doors closing.
McGrath still has much to learn… like just how un-eponymous his organization had been titled, about the folly of assumptions, and the distinction between majority and minority and that sort of thing.
It is surprising he'd go low grade on the consequences over $20k, he had greatly trumped up the threats over photo ID. Listening to him rant about our deeply flawed system of voting it became obvious he knows how to shill outside a carny's tent. There were some real whoppers that were told by him and his pal Kiffmeyer. No doubt some of the supporters were driven to look under the bed at night just to be sure.
Oh, and the Minnesota Majority, it was 46%, just sayin'. Don't forget to turn the lights off if you don't get an extension.
Thanks for your feedback. If we like what you have to say, it may appear in a future post of reader reactions.