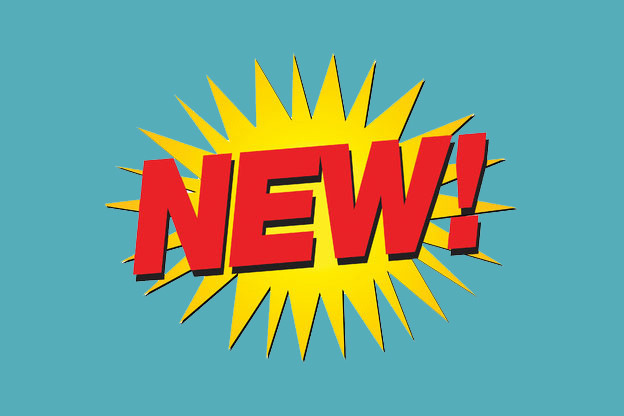 Heather and Matt
But I'm gonna stick with Ron . . .
As many of you — among my Edina readers, anyway — know, there are two persons challenging Ron Erhardt for the DFL endorsement in House District 49A: stay-at-home mom Heather Edelson and patent attorney Matt Samuel. Heather filed with the Campaign Finance and Public Disclosure Board last November; Matt filed in the closing days of January.
Incumbent Rep. Ron Erhardt is seeking his twelfth (non-consecutive) term; he's served the last two terms as a DFLer; he was a long-time Republican and thorn in his caucus leaders' side before that.* Ron switched parties when the local Republican party apparatus kicked him out for voting — leading the charge, really — to overturn Governor "Gutshot" Pawlenty's veto of a long-overdue gasoline tax increase. He was one of the "Override Six," and he's one of, maybe the only, one currently serving in the legislature, although I think Jim Abler is trying to get back in.
Parenthetically, there is finally a new bridge over Minnehaha Creek at 54th Street because MNDOT had more funds from fuel taxes, part of which goes into municipal hands, and the gas tax increase is the principal reason why.
As one of the most senior members of the House (there are two who have more seniority; write in and tell me who they are: steve@left.mn), Rep. Erhardt has considerable juice in the House. He is the DFL co-lead of the Transportation Policy and Finance Committee, and he sits on the State Government Finance and the Taxes Committees. When Ron was first elected as a DFLer, leader Paul Thissen put him into transportation leadership immediately.
With that introduction, here are just a few questions that I put to Heather and Matt:
Why should Ron Erhardt be replaced?
Anytime somebody runs an endorsement or primary challenge against an incumbent, especially one with the seniority, experience, and influence that Rep. Erhardt has, that's the first question that has to be asked.
Maybe you change the air freshener in your car on a whim, but certainly not your long-time incumbent representative.
Both Heather and Matt took pains to point out that they "didn't have anything bad" to say about Ron Erhardt; he's been a great representative, they say.
Then why are we here?
It's time for someone new, they said. A fresh face.
Both Heather and Matt emphasized their interest in education. Matt mentioned that the school aid formula had not kept up with inflation since 2000, although he was quick to acknowledge that the Pawlenty administration was responsible for a lot of that.
Ron is not an education leader; you can't do everything in a legislature. But the best thing we could do for education is make Paul Thissen the Speaker of the House. And that is not going to happen if we lose DFLers in Republican-leaning districts like 49A. People talk about Edina becoming blue, and it is, but it still leans GOP.**
Heather said that she thought that people were disengaged from politics; she wanted to give people "equity" in the seat. More about this later.
I buy a new variety of toothpaste once in a while; if I don't like it, I can pitch it in the waste bin without a second thought. This is different.
Have you ever run for office or worked on a campaign before?
Neither Heather nor Matt have ever run for office before, and the only campaign experience between them is when Heather volunteered for Roger Moe (when he ran for governor, I think) when she was in high school.
Who's helping you with your campaign?
Heather mentioned that she was getting help from "some women friends," but declined to tell me who they were. Matt said he had a campaign committee, but he also declined to identify anyone.
Matt did say that his spouse was his campaign manager; she is listed as the campaign chair on his CFB filing.
What about fundraising?
According to CFB year-end report, Heather had raised about $5,700 since starting her campaign, including $1,000 from herself, and a $3,000 loan, also from herself.
Matt said his fundraising was in that ballpark, but since he filed in January, there is no year end report for him.
Both of them said they would work "really hard" to raise money.
Dario Anselmo, the probable Republican do-over challenger, had about $24,000 at the end of the year, much of which came from $1,000 checks, according to his CFB report.
Ron Erhardt had, according to the CFB, about $40,100 at year end, and a lot of smaller contributions than Anselmo, which is a sign of grassroots support.
It will almost certainly take $100,000 to contend for the seat in the general election.
Final thoughts
It bears repeating that the best thing you can do for education — and probably anything else you care about — is to elect a DFL House majority and put Paul Thissen in as Speaker.
Running a candidate with less campaign experience than Dario Anselmo – Edina's Chance the gardener – seems foolish in the extreme.
In the last cycle, I wrote a letter to the editor that ran in the Sun Current as a response to an attempted hit by GOP operative Angie Berger: Ron Erhardt is a steadfast public servant. I stand by my remarks in that letter.
In her conversation with me, Heather Edelson intimated, when saying that people deserved "equity" in the seat, that Rep. Erhardt was somehow unapproachable or distant. I am a yellow dog Democrat, but I have never had trouble approaching, or talking to, Ron Erhardt, whatever his party affiliation. He's feisty, all right, but politics ain't beanbag. He has sent, at campaign expense, even in off years, a survey to constituents to learn what's on their minds.
I feel compelled to remark in conclusion that Heather Edelson is in my precinct. I faithfully attend the precinct caucuses; I don't recall ever seeing her there. Matt Samuel told me that he hasn't attended the caucuses, either.
If you want equity in the seat or in the DFL, attending the caucus is the first and most direct way to do it. By attending caucuses and the subsequent convention, you get to help pick the candidate, and you can offer resolutions that you believe should be part of the party platform.
Update: Reader Lynn comments — as did others, but she was first  — that DFLers Phyllis Kahn and Lyndon Carlson have more seniority in the House than Ron Erhardt.
*Rep. Erhardt always got the NARL endorsement; he was the last pro-choice Republican in the Minnesota Legislature until he was defenestrated by his party. Ron is a long-time supporter of the GLBT community. He was unalterably opposed to conceal and carry handgun legislation. I told him for years that he wasn't a Republican any more.
**Update: We got an excellent example of this on Tuesday (2/9). Next door to Edina, in HD50B, there was a special election to replace Ann Lenczewski, a prominent DFLer. The DFL candidate, Andrew Carlson, was defeated by "130 votes of a bit more than 5,000 cast."
Thanks for your feedback. If we like what you have to say, it may appear in a future post of reader reactions.