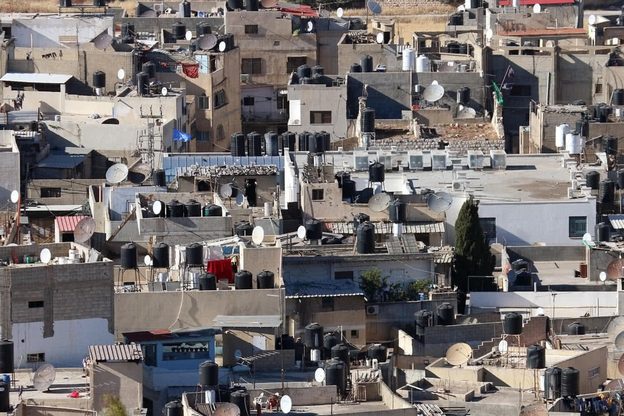 MN-04: Rep. McCollum could use attention and support on Palestinian rights
Rep. Betty McCollum (D-MN) introduced HR 2407, the Promoting Human Rights for Palestinian Children Living Under Israeli Military Occupation Act, on April 30. It was referred to the Foreign Affairs Committee, and nothing has happened since. It does have 22 co-sponsors, including Rep. Ilhan Omar (D-MN).
This is nothing new for Rep. McCollum. For years she's been trying to get something done, and telling it like it is. The link at the end of this excerpt has both video and full text of a speech she gave in 2018, having previously introduced, in late 2017, HR 4391, the Promoting Human Rights by Ending Israeli Military Detention of Palestinian Children Act. It, too, got no further than the Foreign Affairs Committee, which Republicans still controlled at that time.
It's not a complicated bill. It says that U.S. aid to Israel shall be prohibited from being used to arrest, detain, abuse, torture or otherwise violate humanitarian law and the human rights of Palestinian children. Now we know thousands of thousands of Palestinian youth have been victimized by the Israeli system of juvenile military detention over the years. We know that because of UNICEF, Amnesty International, Human Rights Watch, Israel's B'Tselem, DCI Palestinian, and the U.S. State Department have all documented Israel's brutal treatment of Palestinian children.

Now, as an American and as a mother, I don't think it is particularly controversial or a statement of moral courage to condemn a government that systematically arrests and abuses children. (applause)

I don't think it is particularly controversial, but as a member of Congress, I don't think it should be a statement of political courage to say that the U.S. government should not spend one dollar of our taxpayers' funds in supporting a brutal military detention that abuses children.
(US Campaign for Palestinian Rights)
But it must be acknowledged that when many of your congressional colleagues, and we're not just talking about Republicans, are the worst kinds of self-serving hypocrites, in a system that has basically degenerated to open bribery, it's awfully hard to "get something done." Not unless the greedheads and the war pigs stand to benefit, and that's not the case here.
A couple of points I consider relevant:
– While putting this together this morning I searched "why is congress so afraid of Israel?" This is from the most interesting and trenchant item that I found.
Again, I know this because I witnessed it over and over again. I sat in AIPAC staff meetings at which the political director discussed whom "we" would be supporting in this campaign and whom "we" were going to "destroy" in that one. I also sat in on meetings at AIPAC's huge annual policy conference, attended by as many as 20,000 AIPAC members and virtually the entire Congress, at which fundraising pitches were made.

AIPAC, of course, denies that anyone raises money at its policy conference. And it's true. No one does… in the official AIPAC rooms. However, there are also the side rooms, nominally independent of the main event but just down the hall, where candidates and invited donors (only the really wealthy donors get the invites) meet and decide which candidate will get what. This arrangement is almost a metaphor for the whole AIPAC fundraising operation. The side rooms are nominally not AIPAC, so AIPAC can deny that any fundraising takes place at their conference. But in fact, they are the most exclusive venues in the country for candidates to raise money in the name of advancing the AIPAC cause.
(The Nation)
– US corporate "news" media mostly keeps it simple. Every Muslim in the Mideast is a fanatical terrorist-in-waiting, and every citizen of Israel is a Jewish fundamentalist primed for the end-times struggle to the death. That, of course, is precisely how evangelical conservative "leadership" in the U.S. wants the matter framed. It's not reality.
The GOP is a combination of wealthy entrepreneurs, prairie farmers, and Evangelicals, which Trump manages to bring together around economic nationalism and hatred of certain ethnic groups, or maybe most of them. In Israel, they have to put together the coalitions afterward. The Israeli far right, which dominates, has both secular and religious constituencies, and they absolutely despise one another.

Israeli society is, like that of the United States, deeply polarized between the secular-minded and the religious. Some 40% of Israelis report themselves not religious, and 23% say they do not believe in God.
(Informed Comment)
Thanks for your feedback. If we like what you have to say, it may appear in a future post of reader reactions.