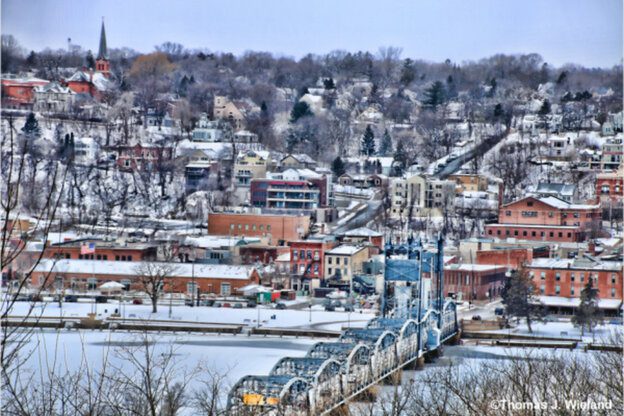 MN lege: 2022 races of particular interest, Districts 29-37
Part 1, which includes hyperlinks to the resources that I'm using, here. Part 2 here. This installment covers the north metro, which is replete – replete, I tell you – with opportunity for the DFL. By no means are those I'm noting here our only potential big W's in this area.
SD32: This is an open seat. Kate Luthner is on the Forest Lake school board. Here's part of what her website has to say about education.
Education solves problems, every kid deserves an education. Funding for education is effectively blocked by our Senate's miserly allocation and falls further and further behind inflation which in turn creates growing inequities among our state's children.

Because the Senate approves little or no increase in funding each year, individual districts attempt to make up the shortfall by voter-approved levies on property. Some levies pass, some don't. The ones that pass provide more funding for teachers and programs; the ones that fail cause communities to lose teachers to budget cuts and lower pay. Increasing disparities in funding among districts create disparities in education among our children.
From his website, Michael Kreun, among other things, didn't think much of mask mandates and other simple, common-sense efforts to prevent the spread of deadly disease. (Incidentally, I don't trouble to link the websites of Party of Trump candidates. You're not missing anything worthwhile. Trust me.)
HD32A: Ashton Ramsammy is a public policy analyst and health unit coordinator.
You've probably heard of Rep. Nolan West (R-Blaine). That he was ever elected to start with is disgraceful. That he's still in the lege is worse.
SD33: From Nancy McLean's website:
I've already helped improve our community during my time as Chair of the St. Croix Valley Alliance, which worked on a variety of issues such as affordable healthcare, social justice, and protecting our environment. I am also actively working with Healthcare For All Minnesota (HCAMN) to bring affordable healthcare to all Minnesotans.
You've certainly heard of Sen. Karin Housley (R-Stillwater). Nothing about her has changed, politically.
SD35: Kari Rehrauer was a long-time science teacher and currently works with Education Minnesota. She is also one of a number of our candidates who regularly fills my heart with joy and gratitude by posting pictures to social media of her righteously beautiful doorknocking posses.
Sen. Jim Abeler (R-Anoka) has also been in the lege too long.
HD35A: This matches two incumbents. Rep. Zack Stephenson (DFL-Coon Rapids) has been doing highly solid work in the House. Rep. John Heinrich (R-Anoka) has been doing no such thing.
SD36: Heather Gustafson is a history teacher. Some version of this is on most DFL candidates' websites that I've seen, but this is particularly succinct and effective if you ask me:
Minnesotans know best what is right for them and their families. The government should not be involved in private decisions about what we do with our bodies, who we love, how we raise our children, or how we vote.

The government has an important role to play in creating the space to live as we desire. It does not, however, have a place in our most intimate decisions. I will protect individual choice and work to keep the law out of places it does not belong.
Sen. Roger Chamberlain (R-Lino Lakes) is an exceedingly annoying person. Smug, selfish, whiny…practically everyone I know who follows Minnesota politics agrees.
SD37:Our candidate is Farhio Khalif.
My work (includes) President of the St. Paul Branch of the NAACP, Vice President of the Metropolitan Interfaith Council on Affordable Housing (MICAH), Vice Chair of the Unity Community Mediation Team, Voice of East African Women, and a member of the Parent Advisory Committees in Minneapolis and Osseo School Districts.
Sen. Warren Limmer (R-Maple Grove), who chairs the Judiciary and Public Safety Finance and Policy Committee and blocks everything good that comes his way, barely won last time and the district has moved a little leftward.
HD37A: Caitlin Cahill has done a lot of education tech and currently has a tech small business. And I'm totally with her on her love for public libraries.
Rep. Kristin Robbins (R-Maple Grove) has been in the House for just a couple of terms. There's no discernable reason for there to be any more.
Thanks for your feedback. If we like what you have to say, it may appear in a future post of reader reactions.