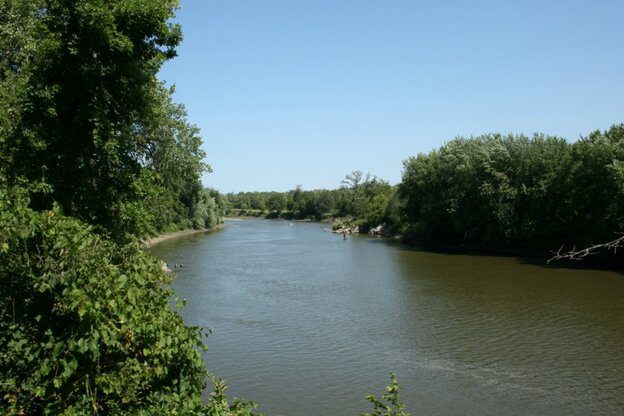 MN lege: 2022 races of particular interest, Districts 38-48
Part 1, which includes hyperlinks to the resources that I'm using, here. Part 2 here. Part 3 here. This installment covers various metro suburbs.
SD41: Our candidate is Judy Seeberger. From her website:
I have spent my life dedicated to service and helping others. I am a public school teacher, a paramedic, a member of my local fire department, a lawyer, the wife of a Navy Captain, and the mom of two amazing boys.
The GOPer, Tom Dippel, emphasizes "School Choice." And crime. In reality, electing Party of Trumpers is about the worst thing to try to do about that.
HD41A: Pat Driscoll has been a special ed teacher and school principal. The latter for 18 years. The DFL has a lot of teachers running, which is most excellent indeed if you ask me.
The Republican is Mark Wiens. His website has a lot of platitudes and not a word that I saw about abortion rights. No idea whether that was never on there, or was recently removed per instructions from the state GOP. I suspect the former.
HD42A: This is an open seat in the west metro. Ned Carroll has been on the Plymouth City Council.
Kathy Burkett is the Republican. Generic metro GOPer, not openly a Trump crazy but goes with the standard Party of Trump lines, these days.
HD45A: Lauren Bresnahan has a doctorate in economics and has an impressive resume in that field. From her website:
We need someone at the Capitol who understands that real economic growth is achieved when we invest in our future through education, healthcare, small businesses, community safety, and environmental protections.
Perhaps because this district includes swanky suburbs like Orono and Mound, presumably with a lot of "liberal on social issues but less government spending and regulation" types (I have some friends like that), Andrew Myers's website makes him seem more "centrist" than that of any other GOPer's that I've viewed, so far. I really doubt that he'd be a "voice for reason" from the right side of the aisle, though.
There is also a marijuana party candidate in this one. Sigh.
SD48: From Dr. Dan Kessler's website:
Dr. Dan Kessler is a longtime Chaska resident, father of four, and psychologist who is running to represent the Minnesota State Senate in District 48. He is a pragmatic leader who will bring science and evidenced-based policy making to the state legislature.
I do get, though, why a lot of people just can't seem to deal with what a great thing "science and evidenced-based policy making" is. Going with old habit, and whatever pushes the right emotional buttons, is easier among other things.
Sen. Julia Coleman (R-Waconia) stays the heck away from the "A word" on her website. And her claims about what really happened with tax policy during the last two sessions are, shall we say, not entirely reality-based.
HD48B: Lucy Rehm was an educator and is on the Chanhassen city council.
Rep. Greg Boe (R-Chanhassen) is one of those relatively quiet, under-the-radar extremists.
Thanks for your feedback. If we like what you have to say, it may appear in a future post of reader reactions.